Credit Suisse, the origins of the crisis and possible solutions to avoid contagion to the global banking system. Here's what happened to the Swiss bank and what the prospects are for the future.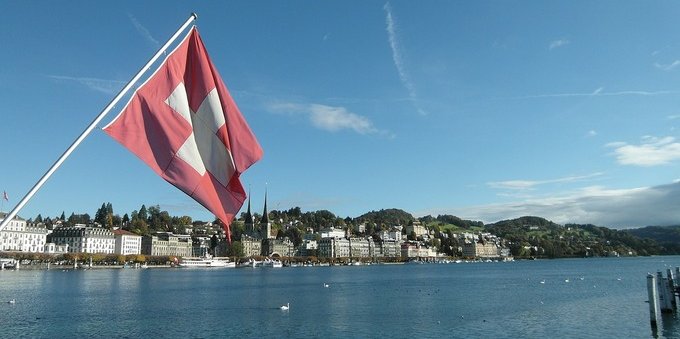 Credit Suisse, a Swiss bank of international significance, made headlines for its 24% plunge and subsequent +18% rebound, which sparked panic throughout the European banking sector.
But what happened to this bank in recent years?
From one scandal to another, Credit Suisse suffered huge financial losses and announced restructuring plans, losing client confidence and credibility. The Saudi National Bank, Credit Suisse's largest shareholder, has ruled out new financial support, unleashing a perfect storm that has burned a total of 355 billion euros of market capitalization in Europe.
In this article, we will examine the origins of the crisis of the Swiss bank founded in 1856 by Alfred Escher in Zurich and analyze the assumptions of the authorities to resolve the current crisis.
We will also discuss the Swiss Central Bank's aid offer which will lend up to 50 billion Swiss francs to preemptively bolster Credit Suisse's liquidity.
Credit Suisse Stocks Fall: The Origins of the Crisis
Swiss bank Credit Suisse fell 24% on the Zurich Stock Exchange on Wednesday following the announcement by Saudi National Bank, the bank's largest shareholder, that it ruled out new financial support. The news has fueled fresh concerns about the future of the bank, at a very delicate moment for the global banking sector shaken by the failure of the three US banks: SVB, Signature and Silvergrade. Saudi National Bank owns 9.88% of Credit Suisse shares, followed by Qatar Holding with 5.03%, Olayan Group with 4.93% and Blackrock with around 4%.
Credit Suisse has been in dire straits for years and moved from one scandal to another, suffering huge financial losses, as confirmed by the 2022 balance sheet results. Over the past two years, Credit Suisse has suffered several financial scandals which have exposed the dark side of globalization.
Let's briefly summarize what happened:
February 2020: CEO Tidjane Thiam was forced to step down due to a former executive spying scandal.
March 2021: The bank suffers billion-dollar losses following the collapse of Greensill Capital and Archegos Capital Management.
April 2021: Chairman of the Board of Directors Urs Rohner (in office since 2011) resigns.
October 2021: the bank is overwhelmed by the corruption scandal in Mozambique (Tuna bond) and is fined for 475 million dollars.
January 2022: the president of the group, Antonio Horta-Osorio, is forced to resign for having violated the restrictions for the Covid-19.
February 2022: The "Suisse secrets" scandal erupts after a whistleblower gives the data of 18,000 customers to the media.
June 2022: Credit Suisse is criminally convicted of money laundering in Switzerland, in connection with a Bulgarian drug trafficking organization.
July 2022: CEO Thomas Gottstein is replaced by Ulrich Körner.
October 2022: Körner and chairman Axel Lehmann announce a restructuring plan which includes a 9,000 job cut and a capital increase of 4 billion francs.
Fourth quarter 2022: record outflows from deposits and assets under management (93 billion francs in Wealth Management, 8 billion francs in Swiss Bank and 12 billion francs in Asset Management).
February 2023: the bank publishes results for 2022, showing a financial loss of over 7 billion francs (the worst since 2008). PwC auditor identifies deficiencies in internal controls by management.
Over the years, Credit Suisse has been accused of protecting the deposits of the dictator Marcos and his wife Imelda, of having financial ties to the Nigerian dictator Sani Abacha, of laundering money for the Yakuza, the Japanese mafia, of helping Sudan and Iran to circumvent the sanctions.
Despite these scandals, Credit Suisse remains the second largest Swiss bank after UBS, with a capitalization of 6.83 billion Swiss francs and 50,000 employees.
Credit Suisse: What next?
To understand what will happen now at Credit Suisse we need to look at the balance sheet.
FINMA, the Swiss financial markets supervisory authority, said the bank meets the highest capital and liquidity requirements. According to CEO, Ulrich Koerner, Cet1 is over 14%, above the level minimum to consider a bank in good health equal to 8.8%, while the LCR is 144%, confirming good liquidity. In essence, the bank appears to be solid.
Having said that, what scenarios are ahead for Credit Suisse, what will happen now?
While solvent in theory, the bank could still fail if it were to run out of cash to cope with the flight of deposits.
That is why the value of Credit Suisse shares has fallen 1/10th from fifteen years ago, except today rebounding by 40% and settling at +18% after the offer of help from the Swiss central bank which will give Credit Suisse a loan of up to 50 billion francs to help restore its liquidity. Credit Suisse said the Swiss central bank's lending will be part of its strategic transformation to offer a simpler, more specialized bank built around customer needs.
This is a vital measure, because if one bank fails, it can negatively affect the banking system as a whole and cause panic among investors. Therefore, central banks, governments and supervisors are willing to grant such large emergency loans to safeguard the banking system at large.
However, the intervention of the central bank of Bern is only a momentary emergency measure: the risk of financial suffocation has not been eliminated.
This is why there is talk of possible sale of the bank: this is where its main rival, Ubs, comes into play, which is already welcoming ex-account holders on the run. However, as various experts observe, it is unlikely that Credit Suisse can be sold en masse.
The institute has assets of 538 billion euros (at the end of 2022), but lost 1.3 billion in the last quarter alone. UBS seems interested in Swiss assets. Few might be interested in managing customer savings, for 1,310 billion euros, which in three months generated losses of 200 million. On the other hand, no one would like the investment banking activity of London and New York, which alone has generated the bank's worst losses.
According to Peter Kunz, a commercial law expert at the University of Bern, a merger between Credit Suisse and UBS is highly unlikely as the Competition Commission in Switzerland would not approve of the market dominance of a banking giant. Furthermore, both banks are systemically important, and if they were to merge, the new entity would be too big to bail out. Therefore, a merger would only be conceivable if the banks were significantly downsized.
The assume a takeover of Credit Suisse by a US bank would be possible, but it would take weeks or months and would not be an emergency merger.
Original article published on Money.it Italy 2023-03-16 15:36:15. Original title: Credit Suisse: che è successo? La crisi, spiegata