Inflation in the Eurozone decreased more than expected in May. But ECB President Christine Lagarde is not swayed against interest rate hikes.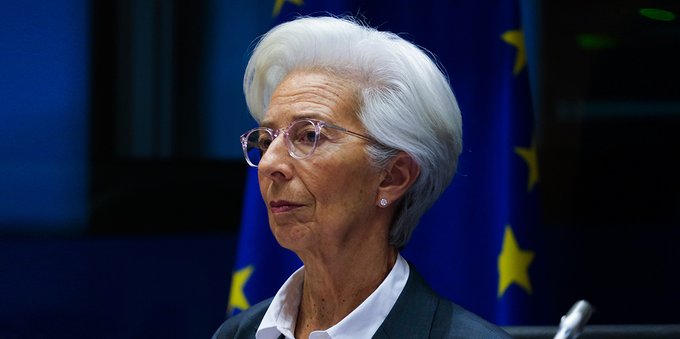 Inflation data released on Thursday showed a larger-than-expected drop in the Eurozone. Consumer prices in the largest common-currency area in the world fell to 6.1% down from 7% in April. A recent Reuters poll forecast a decrease to just 6.3%.
Core inflation fell down more than expected in the Eurozone as well, to 5.3% in May.
Good news for the European Union economy after Germany's technical recession last week. GDP in Germany, Europe's largest economy, contracted by 0.3% in Q1, following another 0.5% reduction at the end of 2022.
Germany is thought to be the first of many European countries to plunge into recession. Outside of the European Union, the United Kingdom underperforms quarter after quarter as well, continuing the country's seven-year-long stagnation.
Europe barely survived a serious energy crisis last winter following Russia's illegal invasion of Ukraine. Russian supply cuts caused an economic shock, forcing panic-stricken Europe to incur debt to pay its energy bills. Though warm weather and full gas reserves prevented the worst, the energy war left noticeable scars on the European economy.
Luckily, Eurozone inflation is now back to pre-war levels. At the time, Europe was just starting economic recovery after the Covid-19 pandemic, considering inflation as a necessary evil to support growth.
Today, the European Central Bank is doing whatever it can to grind inflation to a halt. Despite Thursday's encouraging data, ECB President Christine Lagarde doesn't think they're good enough.
Interest rates on the rise
Since last March, both the ECB and the American Federal Reserve have engaged in a strategy of violent interest rate hikes to fight inflation.
While consumer prices have decreased on both sides of the Atlantic (with the US clearly ahead), neither central bank intends to stop rate hikes. For a while, the Fed's Chairman Jerome Powell considered a period of rate stabilization to mostly prevent an American banking crisis. As banks, the job market, and the overall US economy look healthier than predicted, rate hikes will likely continue.
On the other hand, Lagarde never expressed any intention of halting rate increases. In fact, after today's inflationary news, she coldly pronounced that inflation is still "too high".
"We need to continue our hiking cycle until we are sufficiently confident that inflation is on track to return to our target in a timely manner," Lagarde said.
The ECB's inflationary target is 2%. There is no time indication for when it will be reached, therefore rates will keep rising for the foreseeable future.
In conclusion, Germany will soon find company in the recession cage.