What are the best ways to invest savings in 2023? Is it worth betting on real estate or is it better to bet on financial markets?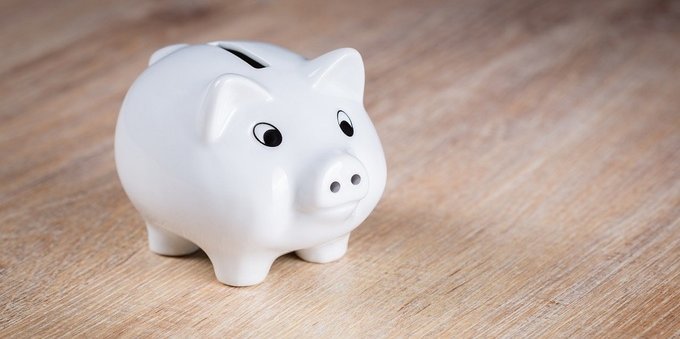 It is well known that leaving money in the bank is not profitable. Indeed, it could even be counterproductive, given that between account expenses and inflation, one's purchasing power will decrease. The solution to avoid this situation is invest your savings, but it is not always as simple as it might seem.
The moment you choose to make your money bear fruit you need to understand how to invest the savings that are in the bank in the right way. There are many options available, from investments, the purchase of shares and bonds, savings books, the purchase of safe havens or real estate, up to opening your own business. But if the right choice can make life much easier, the wrong investments can be very risky.
When deciding to invest your savings, you must therefore take into account a number of different factors, from the amount of money available to your age. The purpose of this article is precisely to help you understand which is the right investment, to start in the best way.
What to invest your savings in
There is no shortage of options available to savers who want to become investors. And, indeed, precisely for this reason it is easy not to know where to start.
Some possibilities are:
properties;
safe haven assets, such as gold;
government bonds;
shares, and in general investing through the financial market;
savings books bank or post office;
bet on cryptocurrencies, such as Bitcoin;
open an activity;
bet on a pension fund.
Investment: factors to consider
When investing the money saved, it will be necessary to evaluate some factors, which are fundamental to making the best choice for oneself. In fact, an investment strategy that works for some may not necessarily work for others.
Some things to consider are:
the money you have available, small, medium, and large savers will clearly have different options;
the risks that can be taken. Those who are already wealthy can focus on riskier or more expensive investments, while an average saver will have to pay more attention;
the time at your disposal. Not everyone wants, or can, hold money even for 10 or 20 years;
the own knowledge on the subject. If you want to play on the stock exchange, especially with large sums, and you have no experience, it is better to rely on an expert broker, also considering his percentage;
own risk appetite. Someone more willing to take risks, and who can accept larger losses, will surely choose different investments for his savings than others.
Invest savings in stocks and investment funds
When thinking about savings to invest, one of the first options that comes to mind are the financial market and the buying and selling of shares. The term "financial market" generally means those places where financial instruments can be bought or sold, i.e. shares, bonds, and so on. Wall Street is a financial market.
Shares, one of the best known financial instruments, are in short the percentages of companies listed on the exchange. If the company does well, the shares usually increase in value, if it goes badly they go down. Whoever owns them gains and loses according to these trends.
Investing in the stock market is certainly a quick way to earn a lot, but it also has several risks. Just as you earn quickly, in fact, you can also lose just as quickly. The profit, in fact, takes place through the possible distribution of dividends by the company, but mainly from the sale of the shares themselves.
You must have a good understanding of the stock market and how it works. Banks make their experts available to help investors, precisely to stem the risks caused by sector volatility.
A common solution in this case is investment funds, where the bank's broker takes care of the savings. These funds exist not only for stocks, but also for bonds, and other financial instruments.
Government bonds and securities
Bonds and Government bonds are certainly a safer and more stable option than shares, but still part of the stock market. Fixed-income bonds are less risky than corporate bonds, and government bonds are in fact the safer option of the three.
It should also be remembered that, the lower the risk, the lower the gain. If the shares are riskier, in fact, they allow you to obtain higher returns. Government bonds, on the other hand, are a safe financial instrument, but for this reason with less revenue.
Many investment funds allow you to invest in both stocks and bonds, which is why they are called "mixed funds". In this way they help to stem any losses, allowing you to obtain revenues.
Property purchase and savings
The third option that often comes to mind is buying a property. The brick has been a safe investment for years, which allows you to obtain profits both by being rented to third parties and by sale, if done at the right time.
Unlike the stock market, which allows you to invest even a little money, those who want to buy a house usually need a lot of liquidity or to open a mortgage. Not only that, the real estate market allows you to earn money with sales and rentals in specific places, such as large cities or holiday areas, but it is not said that it is equally convenient in different places.
Having said that, although we may incur the risks of devaluation of the property, it is always true that everyone needs a home. Real estate is therefore an excellent investment for those who can afford it.
Bank and postal savings books
Savings books, both bank and postal, as well as postal savings bonds, are an excellent solution for savers who do not like to take risks.
Banks and post offices offer different solutions, lasting even less than a year (the post offices have a 270-day savings book), up to even 20 years. This gives you the opportunity to choose the best solution for your times and the amount of your savings.
However, the savings books must be opened with the knowledge that they are not the same as current accounts, thus allowing a limited series of actions to be performed (one cannot receive the salary on the savings book, for example). Furthermore, although it is a very safe way to invest money, precisely because of this security they have a rather low return, when compared with other possibilities.
If what you are looking for is a way to avoid holding your money down, but you don't need (or don't want) to earn much from the investment, then they are definitely a viable option.
Pension funds
The pension funds allow the holders to obtain not only the money paid, but also the returns obtained over the years. This is why they are an excellent opportunity for those who want to get more from their pension, in addition to what is provided by the state pension.
It will be necessary to evaluate the different options made available by banks and entities, and take into account that that money will have to remain stationary for at least 8 years, at which time it will be possible to proceed with early withdrawal of up to 75%.
Safe havens and savings
The term "shelter assets" refers to a very wide range of "assets". This includes the government bonds of the most solid countries (such as Germany), gold, but also works of art, jewels, and precious stones, and even rare wines, or real estate.
A safe haven, in general, is an asset that maintains or increases its value over time, even without the need for particular attention. In fact, this real intrinsic value is not affected by changes in the market, rising prices, or inflation.
Safe-haven assets, being thus safe, do not yield much. Whoever invests in gold for example will not obtain large gains, but it is certain that when he needs liquidity he will be able to resell this investment, still obtaining what he originally invested.
Investing in cryptocurrencies and bitcoin
In the recent years about the market of cryptocurrencies it has grown dramatically, going from being of interest to only a few enthusiasts, to being relevant worldwide.
In this environment at the moment the most important and well-known currencies are Ethereum, Bitcoin, and Tether. Bitcoins are, among all, the best known cryptocurrency in the world and the first to make its appearance, but there are thousands more.
This market is extremely volatile. You can certainly make a lot of gains in a very short time, but it is also very easy to lose what you invested just as quickly. This is why it is not recommended for those who have no experience and need a certain security for their investments.
Open a business or startup
The dream of many is to obtain economic independence from their workplace, by doing something they love, investing their savings in a personal project, their own business, or even a start-up.
Surely the startups, when they succeed, allow to obtain large earnings, precisely because of their scalable nature. On the other hand, when they fail, exactly like a normal activity, they will bring several losses. Startups, however, enjoy fast fail, which allows you to limit the damage.
When you decide to open a business, in general, you need to develop a good business plan, evaluate the pros and cons, and be willing to make an important initial investment.
An alternative is to lean on a store franchise that you are interested in. This option is especially possible in big cities, but not exclusively. Some franchise & business that are growing are those of shipments, rentals and buying and selling of properties, in the field of housewares, aesthetics, electric and sustainable mobility, but also in the food and ice cream sector.
Conclusive tips for investing savings
When you want to invest your savings and you don't know exactly how to start, you must always remember that:
It's important to diversify your investments, when you get the chance. Investing part of your money in riskier options, such as shares, and others in safer ones, such as real estate, allows you to avoid taking unnecessary risks;
there is no magic investment. Things may go well and you may have instant luck on the stock market, but in general investments take time to pay off;
be wary of those who offer quick and easy earnings. In fact, the general rule is that the faster and higher the gain, the more risky it is;
even when you entrust yourself to third parties, it is important to monitor your investments, take an interest in them, and evaluate whether to further diversify or focus on something else. Staying informed is always a good choice;
before jumping inform yourself about the financial instruments or the type of investment you are thinking about;
if you don't have much experience, or if you have any doubts, trust the experts in your sector of interest. A financial advisor or broker will be able to help you find the best solution, avoiding unnecessary losses.
Original article published on Money.it Italy 2023-02-28 18:35:00. Original title: Come investire i risparmi