The cost competitiveness is due to the fact that Africa hosts a large concentration of rare earths required for the production of solar panels.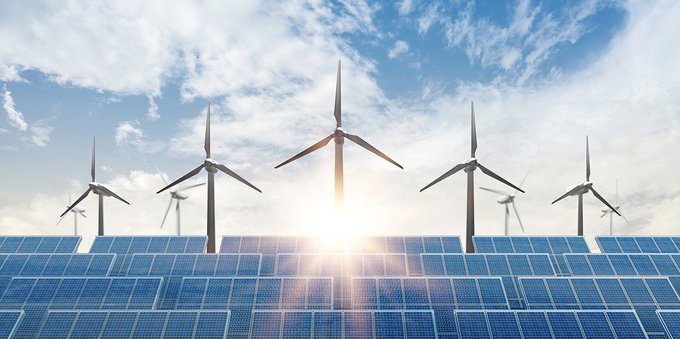 Despite having 60% of the world's solar resources, Africa has only 1% of global solar energy capacity, with an estimated 600 million people without access to energy in 2021. Numerous obstacles, including financial constraints, inadequate policies, infrastructure problems, and lack of technical skills, are hampering the development of the solar sector chain in Africa.
A recent report by Sustainable Energy for All found that solar module manufacturing in some African countries is cost-competitive with China, mainly due to the abundant resources of rare earth necessary for solar panel production.
Underdeveloped industrial development has discouraged solar energy developers from tapping into the continent's massive solar potential. However, in a world with growing energy demand and increasingly urgent calls for decarbonization, the renewable energy industry can no longer afford to ignore Africa.
Nearly half of Africa's population, some 600 million people, lacked access to energy in 2021. As the continent's population grows (by 2050, one in four people on the planet will be in sub-Saharan Africa) and industrialization of the region, African energy demand is expected to increase by a third over the next ten years. A tenfold increase in power generation capacity by 2065 will be required to meet this demand.
The question now is how to solve the African energy trilemma: how to ensure energy supplies are sufficient, affordable, and sustainable. The need is enormous, but so is the economic opportunity. The good news is that the African continent has enormous renewable energy potential, but fully exploiting it will be extremely difficult. According to Amir Bahr, UN-Energy program manager, barriers to developing the solar sector supply chain in Africa include "limited access to finance, lack of a supportive policy and regulatory environment, infrastructure constraints, limited local supply chains and lack of staff qualified and technical skills".
Despite these serious challenges, interest in developing the African renewable energy sector is growing rapidly. In recent years, international investors have scrambled to gain an advantage in an industry that is expected to grow rapidly. Russia and China have already been investing in emerging African energy markets for years, and Europe is increasingly reaching into the Sahara to build large-scale solar plants. As a result, after decades of decline, manufacturing in sub-Saharan Africa is experiencing significant growth. In fact, its value has quadrupled since the turn of the century, becoming the fastest-growing manufacturing sector on the planet.
However, considering that the continent is lagging behind the European and Asian markets, will Africa be able to compete in the solar supply chain? The short answer is yes. Currently, Chinese manufacturers dominate global solar supply chains, largely because they can produce panels much more cheaply than the West thanks to more developed supply chains, control over rare earth markets, a weaker currency, and economies of scale. Although Africa's photovoltaic panels are still not as cheap as Chinese ones, they come incredibly close. While in China it costs 16.3 US cents for a watt of PV module assembly, in markets like Tanzania it costs only slightly more (17.9 US cents), as well as in South Africa (18 US cents), Namibia (18.1 US cents), and Ghana (18.3 US cents).
This cost competitiveness is due to Africa's large concentration of rare earths required for the production of solar panels. Moving PV production to Africa would not only be beneficial for companies looking to produce competitive models in terms of cost, but it would also boost local economies, as it would concentrate value addition within countries and regions that have abundant resources of silver, copper, and silicon for manufacturing. Exporting raw materials instead of processed components and downstream products is one of the main hallmarks of an underdeveloped economy.
The photovoltaic gold rush could certainly stimulate some African economies, but it would not help the continent fill energy gaps or decarbonize the energy mix of the continent without targeted political efforts.
Original article published on Money.it Italy 2023-07-30 07:00:00. Original title: Ecco perché l'Africa sorpasserà la Cina nella produzione di pannelli solari