The autonomous city of Hong Kong will become the world's hub for Web3 and crypto companies.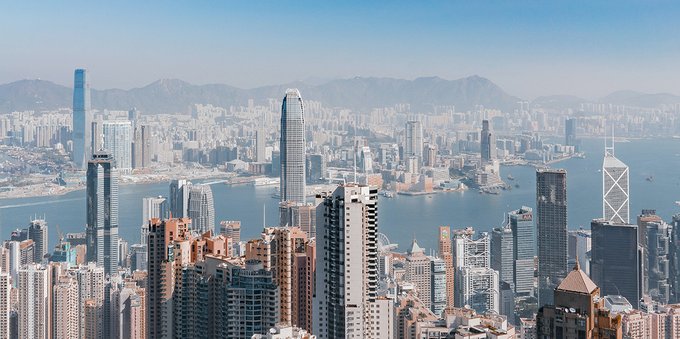 With the fall of FTX last year, the crypto world needed a new major exchange platform. Though many deemed the cryptocurrency trading dead in the water, it seems to have rebounded in 2023 and found new fertile ground.
One day after Bitcoin, the most famous cryptocurrency in the world, finally broke the $30.000 level, Hong Kong authorities announced their efforts to open up to retail investors.
Hong Kong is the leading financial center of Asia, thanks to its multiculturality and peculiar political setting. Hong Kong is a highly autonomous region of China with strong Western influence.
On Thursday, the Hong Kong Securities and Futures Commission (SFC) announced the creation of a framework for crypto exchanges in the city. Hong Kong is increasing its efforts to become the world's crypto hub, with policies like considering cryptocurrencies as "property".
The framework will allow retail investors to purchase crypto, given that they are currently under strong restrictions. The new guidelines will remove such restrictions and open the territory to new crypto exchange funds. Such a framework will go into effect likely starting from June.
According to Hong Kong official Cristopher Hui, the city has received the interest of over 80 crypto companies, including exchanges and blockchain infrastructure firms.
A crypto safe haven
Hong Kong would operate as the center of the so-called "Web3" (a web completely powered by the Blockchain) despite China's own reluctance to the outside world.
Beijing outright banned cryptocurrencies, later forbidding Bitcoin mining as well. India too banned cryptocurrencies, and the European Union is striving for more regulations.
But Hong Kong is neither China nor India. It's an autonomous region that actually strives to be disconnected from Beijing's central government.
Mainland China was supposed to leave Hong Kong's autonomy until 2047 according to international agreements. But Chinese president Xi Jinping pushed for the city's integration into China's sphere, causing waves of protests and indignations.
It is however likely that China will keep pushing for more control over Hong Kong, perhaps extending such control over the new crypto businesses that will move there.
On the other hand, cryptocurrencies need a place to go. After last year's fall of FTX, no major crypto exchange fund has replaced it, and the overall markets have been skeptical of cryptos ever since.
In any case, the future of cryptocurrencies is not in the United States or in Europe. It is in Hong Kong, at least as long as the Chinese Communist Party will allow it.