After the needless death of Mahsa Amini in September, Iran has faced a serious wave of protests joined also by prominent actress Taraneh Alidoosti.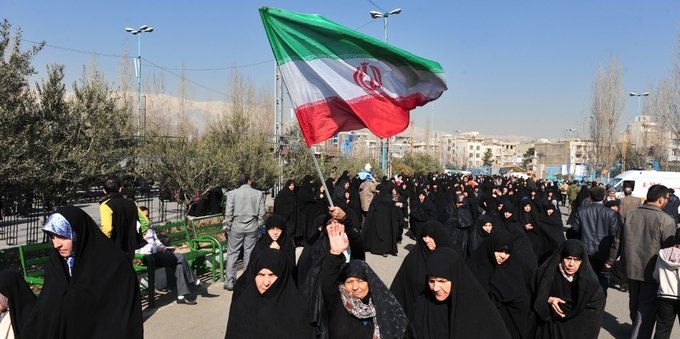 Protests in Iran have raged for the last months of 2022 and do not seem to calm down in 2023. Escalated after the death of activist Mahsa Amini in September, more and more people got into the streets to protest against the oppressive regime.
Prominent Iranian actress Taraneh Alidoosti was imprisoned by Iranian officials on the 17th of December after she vocally joined the protests. On Wednesday, January 4th she was released on bail.
She was arrested after writing "Every international organization who is watching this bloodshed and not taking action is a disgrace to humanity" on her Instagram account. Previously, she had posted a picture of herself without hair cover holding a sign with the main slogan of the protests: "Woman, life, freedom".
Alidoosti is best known for her role in "The Salesman", a 2016 Academy Award winning movie. In 2008, she had also worked with major Iranian director Abbas Kiarostami.
Hengameh Ghaziani and Katayoun Riahi, also famous Iranian actresses, were arrested in November and, like Alidoosti, released on bail. Despite the crackdown on protests, Alidoosti and her colleagues decided to pause their career and remain in Iran.
Iranian protests: a breakdown
So far, the protests against the Islamic Republic have claimed many lives, while many others have been imprisoned and face death sentences. According to the Human Rights Activists' News Agency, 19.250 rioters have been arrested and 516 have been killed, including 70 children.
The Iran Human Rights Group estimated that 100 people face death sentences because of their participation in the protests.
Iran is not foreign to similar riots against its regime. Since 1979, when the Islamic Republic was founded, Iran has struggled with their economy despite their massive oil and gas reserves.
Sanctioned by the US and most of the West, Iranian citizens faced hunger and poverty for most of the nation's existence. The people of Iran, however, have had enough of it.
Murdered while in prison because she was not wearing her headscarf properly, Mahsa Amini was the final drop for the country's desperate population. Iranian women asking for freedom were joined by their male companions, supported by friends and families who asked for better standards of living.
The male football team of Iran refused to sing their national anthem during the 2022 World Cup, which led the regime to threaten the security of the player's families.
After Amini's death, the regime publicly executed two more protesters. But this did not calm down dissent, which keeps spreading like wildfire.
Iran has already faced one revolution in recent history, which led to the creation of the current Islamic Republic. This was barely 40 years ago, it would not be science-fiction to expect that something similar can happen again.