US President Joe Biden will fly to Asia to meet with China's leader Xi Jinping. The historic meeting will focus on Taiwan and Ukraine.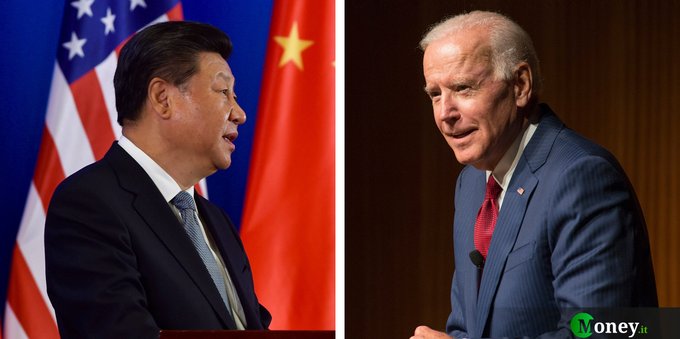 After a close Midterm election that has not revealed a clear winner yet, US President Joe Biden will fly abroad for important international summits. The centerpiece of these travels will be an in-person meeting with China's President Xi Jinping, who recently snatched a historical third term as Chinese leader.
Biden and Xi, the two biggest rivals on the geopolitical landscape, have never met in person as Presidents. They have, however, talked five times together, especially when the war in Ukraine broke out. Since the pandemic, China has increased nationalist policies and made ever more threats to the island of Taiwan.
Taiwan is a self-governing island off the coast of China, a close ally of the US who have many times committed to its defense. Tensions between Beijing and Washington reached their peak when US speaker Nancy Pelosi flew to Taiwan. After the meeting, China radically increased military actions in the skies and seas of the island.
Before meeting with Xi, Biden will stop at Sharm-el-Sheikh for the COP27 meeting on climate actions. This year's COP meeting focuses on helping and aiding Third World countries for the damage done by the developed world's emissions. The United States have committed 11 billion dollars annually from 2024 for this purpose, so Biden's attendance to the COP27 will be crucial.
Then, Biden will also attend the ASEAN (Association of Southeast Asian Nations) summit. This will also be important for the US foreign policy: Beijing and Washington are using South-East Asia as a chessboard for their conflict. Finally, after Biden's meeting with Xi, they will both attend the G20 summit in Bali.
Cooperation and dialogue
The G20 summit will have a more relaxed atmosphere as Russian President Vladimir Putin finally decided to not attend. Biden will now be able to conduct his diplomatic moves without Russia's interference.
On top of the agenda is cooperation with China, especially over the Taiwan issue. "What I want to do with him, when we talk, is lay out…what each of our red lines are," President Biden said. "Understand what he believes to be in the critical national interests of China, what I know to be in the critical interests of the United States, and determine whether or not they conflict with one another. And if they do, how to resolve it and how to work it out."
President Biden will also meet with diplomats and representatives of Gulf countries. In particular, Biden will probably try to mend relations between the United States and Saudi Arabia, after the latter's decision to cut oil supplies.
It will be a busy week for Joe Biden, especially considering that he still has to monitor the Midterm results.