Karim Benzema, the winner of the 2022 Ballon d'Or, has just signed a rich contract with Saudi Arabian side Al Ittihad: the salary and net worth of what has now become the highest-paid footballer in the world.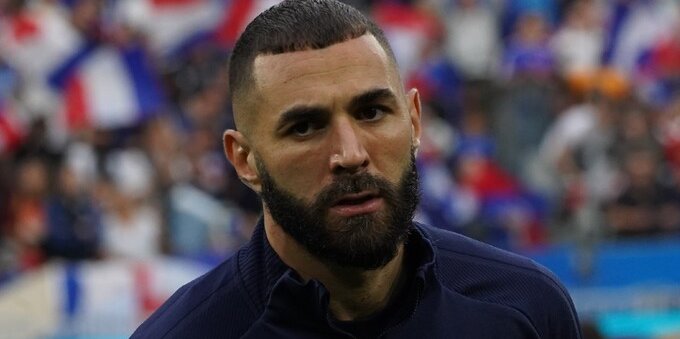 How much does Karim Benzema earn? This is a more than legitimate question given that, with the transfer to the Saudis of Al Ittihad, the French striker has become by far the highest-paid footballer on the field, making even his friend Cristiano Ronaldo "pale".
Karim Benzema, who won the 2022 Ballon d'Or after leading Real Madrid to last season's Champions League with goals, saw his contract with the Spanish team expire at the end of June.
Free to move on a free transfer given that Real have long since decided to say goodbye to their historic center-forward - 354 goals in official matches with the Blancos and five Champions League wins - the Frenchman finally decided to move at the age of 35 years in Saudi Arabia, the new football Eldorado.
So let's see how much Karim Benzema earns at Al Ittihad. We'll take a look at his pharaonic salary and the market value of the current Ballon d'Or holder, as well as his net worth.
How much Karim Benzema earns: salary
Let's get the tooth out right away: Karim Benzema will earn 200 million net per season with Saudi Arabia's Al Ittihad, having signed a two-year contract with an option for a third.
Thanks to this pharaonic salary, Benzema is now the highest-paid footballer in the world given that Cristiano Ronaldo, also playing in Saudi Arabia, receives "only" 70 million per season plus various bonuses.
Last season, after the contract with Real Madrid, the forward earned 8.7 million net. However, he used to earn much more with the Spanish team before last year's renewal.
According to various foreign sites, during his incredible career where he won practically everything - he just missed the World Cup - Karim Benzema managed to build a personal net worth estimated at between 75 and 80 million dollars, a treasure now set to rise with his move to Saudi Arabia.
As for the market value, despite the thirty-six candles he will blow out in December, the specialized site Transfermarkt currently evaluates its price tag as 35 million euros, after the peak of 60 million reached in 2017.
Original article published on Money.it Italy 2023-06-08 09:24:00. Original title: Quanto guadagna Karim Benzema: lo stipendio del calciatore più pagato al mondo