The global economy is doing much better than previously thought according to the OECD. Here are their predictions for 2023.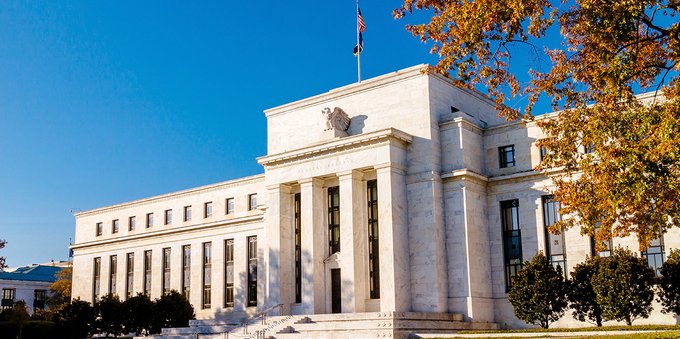 Despite months of fears of a very likely recession in 2023, the latest OECD report seems more optimistic. According to the Organisation for Economic Co-operation and Development (OECD), 2023 will see a "mere" slowdown of the economy, with some areas hit harder.
Specifically, the OECD envisions a global economic growth of 3.1% in 2022 (slightly more than previously predicted), decreasing to 2.2% in 2023. In 2024, however, the world economy should rebound by 2.7%.
"We are not predicting a recession, but we are certainly projecting a period of pronounced weakness," said head of organization Mathias Cormann. "On monetary policy, further tightening is needed in most advanced economies and in many emerging market economies to firmly anchor inflation expectations."
Indeed, according to Cormann, fighting inflation should be priority number one for policymakers. He endorses the Fed strategy, which keeps increasing interest rates to decrease and control inflation. The most recent Fed report confirmed that this strategy is working, though slowing down the overall economy.
Even some chief investors and economists think 2023 will see a global slowdown but not a recession. According to Mike Wilson, Morgan Stanley's chief investor, the biggest dive will be in January 2023 followed by a slow growth. By the end of the year, Wilson thinks, the economy will look more or less like it does now.
What countries will be hit the most
Perhaps not many share the OECD optimistic views, especially in the United Kingdom. British Finance Minister Jeremy Hunt already announced a recession for his own country, and indeed predictions look grim.
The UK, already crippled by the effects of Brexit, is the worst performing economy of the G7. The OECD forecast is that British GDP will decrease by 0.4% in 2023, with a 0.2% recovery in 2024.
In general, the EU will bear the brunt of the energy crisis, therefore their economic outlook is worse than the global average. The Eurozone growth is expected to be at 0.5% in 2023 and 1.4% in 2024.
Even though they are far from the war in Ukraine, the United States will not perform much better than Europe according to the OECD. Their growth figures are very much similar to those of the Eurozone, except their GDP increase in 2024 is expected only at 1%.
But the good news is that there should be no recession at all. The OECD has praised the economic policies put into place to fight the crisis, including price caps on gas and oil.
However, many others keep thinking that a recession is inevitable. Only time will tell who is right.