According to Evercore ISI, three worrying signs are emerging but with a dip in September, October could be a month for buying opportunities at a lower price.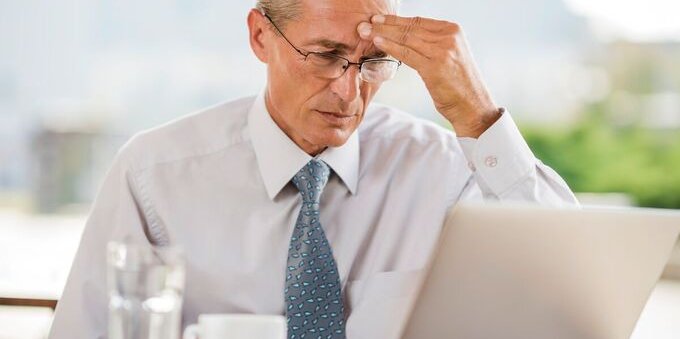 Historically speaking, September is the worst month for stocks.
This September could be particularly challenging, as growing fears in the market cause investors to start wondering whether this year's rally might finally peter out.
Julian Emanuel, senior general manager at Evercore ISI, recently issued a note to clients warning them of what may be coming.
3 warning signs that a recession is coming
The stock market rally has stalled since the S&P 500 peaked in late July.
Earlier this year the market was pushed higher when Nvidia announced bumper quarterly earnings that pointed to a bright future for overall AI and tech stocks.
Somehow, Nvidia surpassed that performance with its second-quarter earnings announcement. But instead of celebrations and buying, investors greeted the news with a crash.
But is the recent market weakness due only to seasonality?
Emanuel doesn't think so:
"The concerns that disappeared in July are emerging again: US 10-year yields above 4%, rising anxiety in China, a European economic backlash, and reduced sales at major retailers."
Emanuel is particularly concerned about government bond yields, particularly 10-year bonds, which historically have a habit of hurting markets whenever they rise above 4%, as happened at the end of 2022 and all beginning of 2023.
Emanuel noted that in 2022 and the first quarter of 2023 stocks and government bonds have been positively correlated, with stocks falling and yields rising due to inflation volatility.
But everything changed in March when the banking crisis hit and investors were suddenly willing to take risks again, investing in the stock market's meteoric rise and sending stocks higher. Yet bond yields have risen even as investors have turned to a more aggressive approach.
But if this risk-on fails, the Evercore analyst believes it is the first warning sign that markets are in trouble and that a recession could be imminent.
There are two other warning signs that Emanuel is paying attention to. First, he is pleased with the industrial sector strength of the United States, which has weathered weakness in Europe and China well.
However, if the industrial sector were to fall below its 200-day moving average, it would be a sign that this key sector has given up and could indicate that the rest of the economy will collapse along with it.
Ultimately, Emanuel believes the most important indicator of the economy's health is the labor market.
Although unemployment has increased recently, Emanuel wrote that a warning sign would be if they rose above 250,000 per week: a clear sign that a recession has begun would be if jobless claims pass four or more weeks above 300,000 units.
How to take advantage of market weakness?
With a dip in September, October may offer investors an opportunity to buy at a lower price. And in years when there isn't a September sell-off, like 2018 and 2007, the market has a habit of making investors pay dearly.
Julian Emanuel is bullish on energy stocks and healthcare. It is also investing in AI-related companies, including Vertiv Holdings (VRT), JPMorgan (JPM), Booking Holdings (BKNG), and Domino's Pizza (DPZ) , when purchasing opportunities arise at affordable prices.
To best manage a market decline in September, he suggests remaining in the defensive phase until October, trying to seize purchasing opportunities, at lower prices.
Original article published on Money.it Italy 2023-09-06 07:00:00. Original title: Recessione, i 3 segnali da tenere sotto controllo