Judging by the performance of the financial markets, the recession now seems to have become a fear of the past. For some analysts, however, it is still too early to claim victory.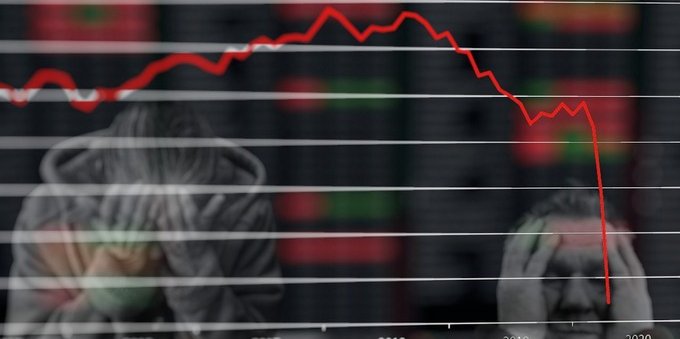 The global economic slowdown was one of the strongest fears of the last year. This is demonstrated by the fact that the word "recession" appeared in more than 600,000 news stories in 2022. However, the apex of fear seems to have been passed and in 2023 the trend has weakened due to the recent bullish winds on the markets speculative. Despite this, some analysts are skeptical of the recent recovery of the markets. Is the recession really a past fear?
Markets see no recession
Exchanges fully reset their expectations on the stroke of midnight on December 31st. Finally the bond markets went up in view of the interruption of the increase in interest rates. Even shares managed to find the strength to start a new bullish rally, recording a record-breaking restart in just a few weeks. Many analysts even trust in a future recovery of the raw materials sector, as per the textbook of intermarket analysis.
Predictive scenarios regarding the global economy have gone in a few days from extremely pessimistic to overall optimistic. Savings from households remain sizable, unemployment is at a 50-year low, China has abandoned its "zero-Covid" policy and inflation appears to be steadily declining.
Goodbye to the risk of recession?
For many economists, the financial puzzle still doesn't add up: are central banks really succeeding in bringing down inflation without causing any form of economic slowdown? Historically this scenario has occurred very rarely, but asking this question of the market the answer would probably be a resounding "yes". In fact, looking at past recessions it may still be too early to draw a conclusion.
Although already from the second half of 2022 there has been constant talk of a recession, the modification of certain economic variables could take longer than expected. For example, in 1999 fears of a recession were already there and made the headlines of many newspaper articles. The recession and the real consequence on the markets, however, only came in March 2001.
For this reason, many economists are skeptical in the face of this sudden restart. In their view, the situation is all happening too quickly – so it may only be a matter of time before we notice the effects of an economic slowdown. Conversely, many argue that the past, now more than ever, cannot represent statistical evidence comparable to modern economic scenarios. This is because, unlike past recessions, the current one would be an artificial recession for the first time and therefore an extraordinary situation.
Original article published on Money.it Italy 2023-01-24 16:15:00. Original title: Quindi la recessione globale ci sarà oppure no?