Explore the universe of blockchain ETFs to invest in technological innovation. Here are 5 top ETFs that capture the potential of this technology.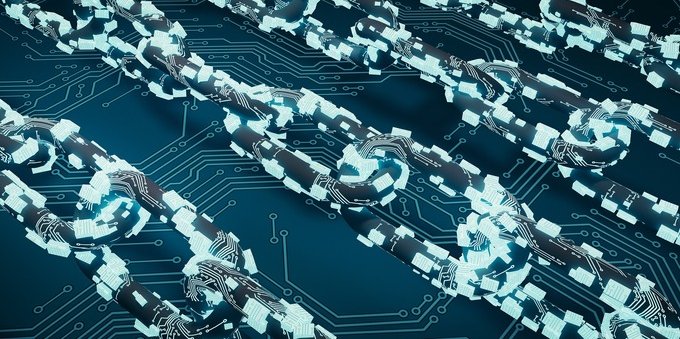 Technological innovation continues to redefine the investment landscape, opening up new opportunities for those who wish to capture the potential of emerging markets. In the context of this growing relevance, we present 5 ETFs that allow you to invest in blockchain technology, offering a tangible opportunity to benefit from the ongoing digital revolution. Each ETF holds the promise of exposure to the potential of blockchain, making access to this rapidly expanding world more accessible and manageable. Let's take a closer look at these financial instruments and delve into the details that distinguish them, in order to guide investors towards a deeper understanding of the products.
Beyond Bitcoin: the prospects of Blockchain Technology
In 2020, the financial sector dominated the landscape, contributing approximately 30% to the overall market value of blockchain technology. The link between blockchain technology and cryptocurrencies has catalyzed interest on a global scale, with Bitcoin showcased as the undisputed protagonist of this dynamic. Besides Bitcoin, other cryptocurrencies such as Ethereum and Ripple are gaining visibility in the global financial arena. Many analysts predict that blockchain technology and its role in the context of cryptocurrencies could significantly redefine the landscape of financial transactions, opening up new avenues for innovation and progress. However, the influence of this technology extends far beyond. From the healthcare sector to the agricultural sector, the implementation of blockchain overcomes sectoral boundaries, opening up scenarios of opportunities and outlining a path towards innovation and progress.
According to data provided by the Statista research office, promising growth characterizes the prospects for global spending in solutions based on blockchain technology, with an estimate predicting a transition from 4.5 billion US dollars in 2020 to an approximate amount of 19 billion US dollars by 2024. At the same time, a remarkable commitment is emerging from business leaders, who are revealing concrete plans to invest in blockchain technology within their respective organizations.
The protagonists of the sector between the United States and China
The growing interest in blockchain technology is stimulating the creation of an ever-increasing number of startups in the sector. The United States leads the way in terms of funding for blockchain projects, with numerous prominent companies committing significant resources each year. However, a new balance is emerging: China is resolutely closing the gap, focusing attention on this field. Important Chinese companies in the fintech and blockchain sector, such as Ant Group and JD Digits, are obtaining important funding and are gradually emerging as leading figures.
The Top 5 ETFs That Exploit Blockchain Technology
In the universe of Exchange Traded Funds (ETFs) related to Blockchain technology, five prominent options emerge that are regularly traded on ETF platforms. These products, although showing similarities in their characteristics, all share the accumulation structure and a level of total expenses (Total Expense Ratio, TER) that is around comparable values. However, it is in the approach to replication, transaction volume, and capitalization that the most striking differences emerge between them.
Let's analyze them in detail:
1. Invesco Coinshare Global Blockchain (IE00BGBN6P67): stands out for the use of an optimized sampling system, which differs from the total replication adopted by competitors. Transaction size and capitalization enjoy higher levels than others. This ETF also boasts higher transaction volumes and higher capitalization. It is important to underline that it does not cover the risk of currency fluctuation and is oriented solely towards long positioning. Its reference index is the CoinShares Blockchain Global Equity.
2. Global X Blockchain (IE000XAGSCY5): it fully replicates the reference index, thus ensuring greater adherence to the benchmark. The Solactive Blockchain Index constitutes its reference. Furthermore, this ETF engages exclusively in long positions and offers no protection against currency risk.
3. First Trust Indxx Innovative Transaction & Process UCITS ETF Acc (IE00BF5DXP42: Despite a decline in transaction volumes in the first quarter of 2022, transactions remain acceptable. This ETF faithfully replicates the reference index and adopts an exclusively long investment policy. The underlying index focuses on companies active in developing processes related to Blockchain technology or investing in it. Like its predecessors, this ETF does not hedge against currency risk and the benchmark index is the Indxx Blockchain NTR.
4. VanEck Digital Assets Equity (IE00BMDKNW35): Based on the MVIS Global Digital Assets Equity benchmark, this ETF features relatively modest transaction volumes and a full replication of the benchmark index. The strategy is exclusively long, without any hedge against currency fluctuations.
5. HanEtf ETC Group Digital Assets & Blockchain Equity (IE00BMQ8YK98): this product is characterized by limited trading volumes, which limits its attractiveness compared to competitors. Like the others, it offers no protection from currency risk and is only exposed through long positions. The reference is the Solactive ETC Group Digital Assets and Blockchain Index.
Choosing an ETF is a crucial step in creating a balanced and well-diversified portfolio, and the expansion of blockchain technology offers an interesting window to take advantage of the transformations underway across industries. The five ETFs reviewed reflect the wide range of options available to those looking to expose their portfolio to blockchain technology. While they have similarities in their accumulation structures and total spending levels, the differences in index-tracking strategies, transaction volumes, and capitalization offer a diverse range of investment approaches.
From the optimized sampling approach of the Invesco Coinshare Global Blockchain to the reduced costs of the Global VanEck Digital Assets Equity stands out for its exposure to digital assets, while HanEtf ETC Group Digital Assets & Blockchain Equity represents an option for those looking for an entry into the world of cryptocurrencies.
In a constantly evolving financial context, the decision to invest in a blockchain ETF requires a careful evaluation of personal needs, investment objectives, and strategic approach, so pay close attention before choosing and always stay informed on product developments and markets that concern a constantly evolving sector.
|DISCLAIMER
The information and considerations in this article should not be used as the sole or primary basis for making investment decisions. The reader maintains full freedom in his own investment choices and full responsibility in making them since only he knows his risk appetite and his time horizon. The information contained in the article is provided for informational purposes only and its disclosure does not constitute and should not be considered an offer or solicitation to the public for savings.|
Original article published on Money.it Italy 2023-08-31 18:20:46. Original title: I 5 migliori ETF per investire sulla Blockchain