Stocks: which were the worst of 2022 on the US Stock Exchange? A look at the stocks most affected by the sell-offs in a difficult year. Will 2023 see a comeback?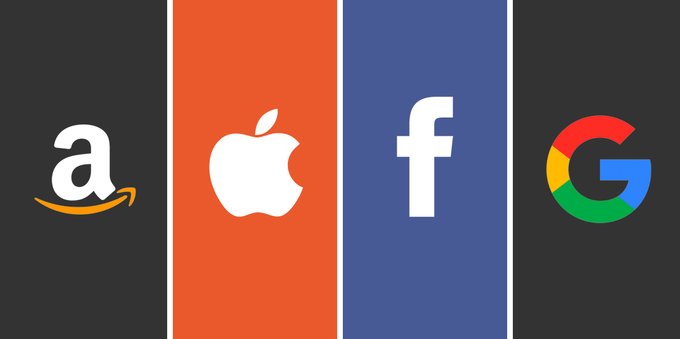 What were Wall Street's worst stocks in 2022? Large companies have sunk on the stock market this year, leaving room for doubts about their ability to recover in 2023.
Marked by rising inflation, huge interest rate hikes, a murky outlook on corporate earnings and recessionary clouds, the S&P 500 index lost 21%, keeping pace with its highest big crash since 2008. From cryptocurrencies to former pandemic winners and so-called FAANG stocks, investors have been shaken in different sectors.
About half of a $9.1 trillion S&P 500 rout was the work of just six megacaps: Amazon.com, Apple, Alphabet, Microsoft, Tesla and Meta, each wiping out between $632 billion and $908 billion in market value.
Here are some of the Worst Stocks of 2022 on Wall Street: Will they be a buy in 2023?
Tech giants have collapsed
FAANG - Facebook, Amazon, Apple, Netflix and Google - have performed poorly this year, as rising bond yields have prompted investors to flee stocks with the highest valuations.
Yet it was the first, now Meta, to suffer the most, losing 66% to date. The Facebook owner had the worst day in its stock market history on Feb. 3, when it lost an estimated $251 billion in market value after posting disappointing gains.
Add to that regulatory and legal risks, advertiser cuts, and Apple's crackdown on targeted ads. Additionally, CEO Mark Zuckerberg's bet on virtual reality via the Metaverse has cost the company billions and is not expected to turn a profit any time soon.
However, analysts are eyeing a rally in 2023, with the majority viewing Buy ratings and the average price target implying a 26% potential upside.
Black Year of Crypto
It has been a disastrous year for cryptocurrency exposed stocks as digital tokens have been hit by a series of crashes, including the collapse of a so-called stablecoin in May and the unraveling of cryptocurrency exchange FTX in November.
The largest public digital currency trading platform in the United States, Coinbase, was among the hardest hit as investors pulled the coins from trading or exited the asset class as a whole. The stock's 87% drop this year wiped out about $47 billion in market value.
Owning Coinbase shares is "making a bet on the entire crypto token ecosystem", according to Dan Dolev, an analyst at Mizuho Securities who has an underperforming rating on the stock. "You better own only Bitcoin, if you believe in Bitcoin", he said.
Not all analysts are so grim, with the average price target implying the stock will more than double in the next 12 months.
From triumph to collapse for Carvana
It's been a tough year for many stocks that were considered pandemic winners not too long ago. Foremost among these is the online car seller Carvana.
Having lost about 98% of its value in 2022, the company has one of the 10 worst performers of the Russell 3000. The difference with the other nine is that it was by far the largest at the beginning of the year, when the its market value was at about $39 billion.
Carvana grew during the pandemic as consumers flocked to the digital platform to buy used cars. But falling prices, rising inflation and rising cost of debt question the business model. The company has struggled to restructure its debt, and its bonds signal that the market sees a potentially high possibility of default.
Target shares drop due to shopping crisis
Target saw its worst single-day drop since the 1987 Black Monday crash after it cut earnings forecasts in May, shedding 25% and giving back much of its pandemic-driven earnings.
The stock has failed to recover since then and, with a year-to-date plunge of 37%, is now on track for the largest annual loss since Bloomberg records began in 1980.
Like most retailers, Target has been hit by higher costs for merchandise, transportation and labor at a time when consumers are cutting back. The company warned in November of a potential drop in sales during the current quarter, the first in five years. It also forecast that operating profit would shrink to about 3% of revenue, about half of its previous forecast.
Original article published on Money.it Italy 2022-12-29 15:19:23. Original title: Queste azioni sono state un disastro nel 2022: sarà lo stesso nel 2023?