Let's analyze the advantages and features to understand which is the best platform for trading.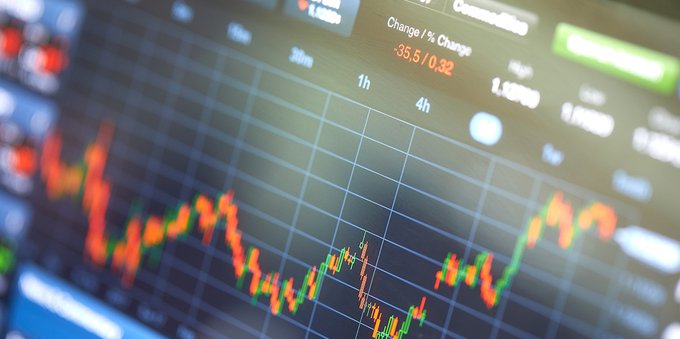 What is the best trading platform? There is no single answer to this question. Those looking for information to understand which platforms are best for trading may have different needs, and the relative choice will fall on the platform that best meets their needs. Beginners will find a trading platform that has a simple user interface and intuitive to be best. Those who are more experienced need to consult multiple charts at the same time and have access to different asset classes to trade. For others the best trading platform will be the one that offers low commissions, a simple method of loading and withdrawing funds and a certain security given by the opinion of users who already use it, as well as by all the authorizations issued by regulatory bodies.
Analyzed dozens of platforms available to date, so which are the best platforms to trade in 2023?
Best trading platform
A fundamental aspect of trading on the financial markets is finding an online broker that offers a platform capable of best adapting to your financial needs and objectives.
Nowadays, all major online brokers are commission-free platforms for trading stocks and ETFs, and many offer 0 commissions on other assets as well. The best trading platforms offer low commissions in a transparent way and invite you to invest following the good rules of money management, as well as providing all the information useful for carrying out your own fundamental and technical analyses, a wide range of investment options, cutting-edge trading tools, excellent customer service and easily accessible and understandable educational materials. All this always through trading platforms available both from computers and smartphones or tablets.
We immediately list the list of the best trading platforms, seeing below all the major features and advantages:
XTB
eToro
Plus500
End of trading
Avatrade
Directa
Oanda
Capital.com
Degiro
Markets.com
Below we list all the useful information that define the services offered by the best trading platforms through easy-to-consult tables. The last line, which we have called "TOP Advantage", highlights the service, feature or advantage that most differentiates the best trading platform from the others.
1) XTB trading platform
| | |
| --- | --- |
| Minimum Deposit | Absent (you can open a real account and start trading with any amount as a deposit) |
| Trading commission | 0% commission on ETFs and shares (real and CFD) + variable spread starting from 0.00008 |
| Free demo account | Yes |
| Leverage | Maximum leverage at 1:30 |
| Withdrawal costs | 0 euro above 100 euro |
| TOP advantage | Excellent training material |
80% of retail investor accounts lose money when trading CFDs with XTB S.A.
2) eToro trading platform
| | |
| --- | --- |
| Minimum deposit | 50 euros |
| Trading commission | 0% on stocks, 1% crypto, variable spread on CFDs |
| Free demo account | Yes |
| Leverage | Variable |
| Withdrawal costs | $5 |
| TOP advantage | Social trading, to copy strategies and operations of professional traders |
62% of retail investor accounts lose money trading CFDs with this provider
3) Plus500 trading platform
| | |
| --- | --- |
| Minimum deposit | 100 euros |
| Trading commissions | 0 commissions, variable spreads, overnight financing |
| Free demo account | Yes |
| Leverage | 1:30 |
| Withdrawal costs | 0 euro |
| TOP Advantage | Easy and intuitive trading platform |
86% of retail investor accounts lose money when trading CFDs with this provider
4) Fineco trading platform
| | |
| --- | --- |
| Minimum deposit | 0 euro |
| Trading commission | 0 euro on CFDs, from 2.95 euro for shares and ETFs |
| Free demo account | No |
| Leverage | Up to 100x |
| Withdrawal costs | 0 euro |
| TOP advantage | It is the most used trading platform in Italy |
*Attention: having an account with Fineco is mandatory
67.46% of retail investor accounts lose money due to CFD trading with FinecoBank

5) Avatrade trading platform
| | |
| --- | --- |
| Minimum deposit | 100 euros |
| Commissions | 0% on stocks and ETFs, variable spreads on CFDs |
| Free demo account | Yes |
| Leverage | - |
| Withdrawal costs | 0 euro |
| TOP advantage | Trading platform among the longest-lived in Italy, born in 2006 |
76% of retail client accounts lose money when trading CFDs with this broker

6) Directa trading platform
| | |
| --- | --- |
| Minimum Deposit | - |
| Trading commission | Forex 0.003%, Index CFDs 0.50 - €1 per contract, EUR Futures: min €1.5 per contract, US Futures: min $2.5 per contract |
| Free demo account | Yes |
| Leverage | Yes |
| Withdrawal costs | 0 euro |
| TOP Advantage | High quality live and online training courses |
7) Oanda Trading Platform
| | |
| --- | --- |
| Minimum deposit | 0 euro |
| Trading commissions | Variable spreads |
| Free demo account | Yes |
| Leverage | Variable |
| Withdrawal costs | Variable according to the type of account |
| TOP advantage | Trading platform among the most used in Europe |
81% of retail client accounts lose money when trading CFDs with this broker
8) Capital.com Trading Platform
| | |
| --- | --- |
| Minimum deposit | 20 euros |
| Trading commissions | 0 commissions, variable spreads |
| Free demo account | Yes |
| Leverage | Variable |
| Withdrawal costs | 0 euro |
| TOP advantage | Effective demo account, with a budget of €10,000 |
84% of individual investor accounts lose money when trading CFDs with this provider
9) Markets.com Trading Platform
| | |
| --- | --- |
| Minimum deposit | 100 euros |
| Trading commission | 0.1% on stocks and ETFs |
| Free demo account | Yes |
| Leverage | Variable |
| Withdrawal costs | 0 euro |
| TOP advantage | Reliable, wide range of tradable assets |
81.3% of retail client accounts lose money when trading CFDs with this provider
10) Degiro Trading Platform
| | |
| --- | --- |
| Minimum deposit | 0,1 euro |
| Trading commissions | 0 commissions on stocks and ETFs, variable spreads on CFDs |
| Free demo account | Yes |
| Leverage | Variable |
| Withdrawal costs | Variables |
| TOP advantage | Intuitive and high-performance platform |
Original article published on Money.it Italy 2023-03-15 14:51:06. Original title: Migliore piattaforma di trading: la classifica