Currently among the most requested professional figures in the job market, the data scientist is able to combine critical thinking and analytical skills. Let's see what he does and how much he earns.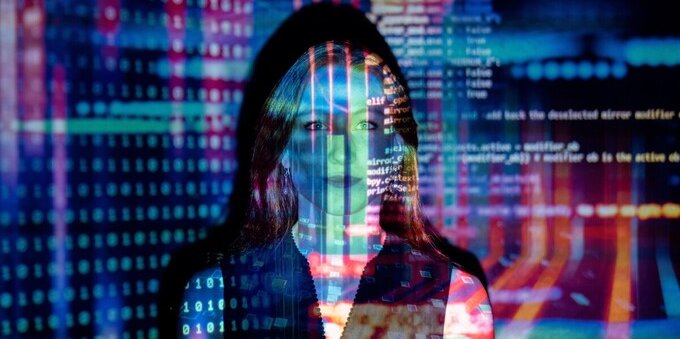 The technological revolution has given birth to many new professions, some of which are really in demand today. Among these there is undoubtedly that of the data scientist, a professional who falls into the category of those who deal with data analysis, as well as the data analyst.
What does a data scientist do
A data scientist is a professional who deals with the so called "big data", i.e. large amounts of data combined by a complex algorithm. He analyzes them, categorizes and interprets them, with the aim of providing useful information to the company he works for.
The data with which this professional interfaces can be of three types: data generated by humans, data generated by machines and data generated by businesses (which are a mix of those generated by humans and machines).
The practical tasks can then be divided into some main categories and, if necessary, carried out in collaboration with other data professionals, such as data engineers and data analysts. The first task is that of the identification of the data, in which the data scientist must find the source from which to find the data that he will analyze. It is then necessary to carefully choose which tool to use to analyze the data collected. There are many available on the market, two examples are Bigquery and Dataflow.
Another job covered by the data scientist is that of data cleaning, since when they are extrapolated they are often "dirty", that is, they contain excess information that can prevent correct and profitable data visualization.
Once the data is cleansed, the data scientist moves on to the actual analysis. Thanks to this he will be able to extrapolate trends and useful information for his company.
Data scientist: what are the skills required?
To be able to successfully complete all these tasks, a good data scientist must have a strong academic background.
In particular, he needs skills above all of a "hard" nature, such as knowledge of statistics, mathematics, programming languages, economics and Excel, faithful companion of every professional belonging to this category.
However, some soft skills are also very useful, two above all critical thinking and the ability to work in a team, since he often finds himself performing the above tasks together with other professionals and having to deal with with them.
For those wishing to train and become data scientists, degree courses in the STEM field such as computer science, mathematics and statistics are mainly recommended. These can then be accompanied by a master or a specialization course in data science, available in many universities.
What is the difference between data scientist, data analyst and data engineer
There are differences between data scientist, data analyst and data engineer, although these three professions often overlap. In general, the data engineer specializes in providing the data scientist with data in a timely manner in formats that can be used for analysis.
The data scientist, given his high degree of specialization in the field of statistics, takes care of exploiting the statistical models at his disposal to make forecasts that may be useful to the company.
Finally, the data analyst is responsible for carrying out analyzes with a lower degree of complexity and of a more descriptive nature. Often the latter professional figure has a background more focused on topics such as economics and business and not on statistics and information technology.
How much does a data scientist make
Data scientist is a generally well-paying job. According to Glassdor, a professional who carries out this profession has an average salary of 32,000 euros per year, which however can increase significantly with the increase in seniority.
Original article published on Money.it Italy 2023-03-20 15:00:00. Original title: Data scientist: chi è, cosa fa, quanto guadagna