Though it has rallied in the past few weeks, Bitcoin should start falling in value again pretty soon. Here's why.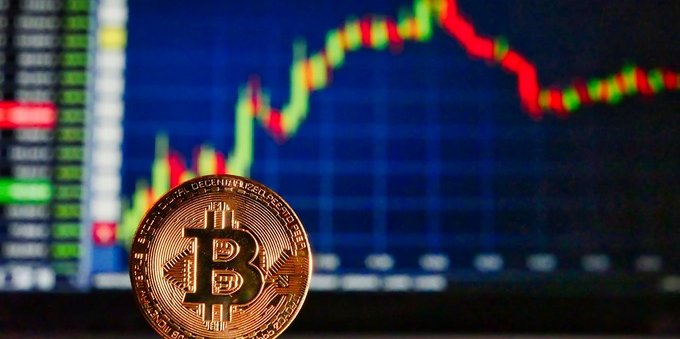 Investors are increasingly losing hope in Bitcoin, even as the cryptocurrency keeps rallying. On Monday, Bitcoin hiked 6.5%, continuing a trend now three weeks old. According to some top executives, however, the party will soon be over.
The entire 2022 has been like this: a cautious rise followed by a precipitous fall. In total, Bitcoin has fallen 60% so far this year, and analysts predict it will be even worse in 2023.
Currently, the cryptocurrency is worth $17.250, reaching lower lows since last July when it started to stabilize. The 50 days moving-average (MA) hints at a possible point of support being reached, though the 200 days MA shows a grim picture.
Even if the latest weeks' bullish trend continues, no real sign of true growth will be clear until it reaches the $22.000 value. Looking at the bigger picture, it does not seem likely at all.
The 50 days MA has stopped being a reliable indicator for Bitcoin since at least 2020, when the downward trend started. Analysts and investors know this and are not fooled by the current bullish trend.
The mistrust of investors in cryptocurrencies
Even as Bitcoin hiked 6.5% today, Morgan Stanley's CEO James Gorman said he's glad he "didn't buy Bitcoin for 60.000".
And how to blame him? 2022 has proved the crypto market is too unstable and unreliable for serious investment venues, at least for now. We are in an overall bearish market, with many fearing a global recession coming next year. Inflation is rampant and the war in Ukraine has no end in sight.
In situations like these, it is always the most unstable markets that fail first, which is exactly what is happening to cryptocurrencies.
The ECB blog said Bitcoin will fall to zero in 2023, while others have pointed at a more realistic $5.000 end value. That would still mean a 70% fall from now, not a promising scenario for investors.
"Yields plunge along with technology shares, and while the Bitcoin sell-off decelerates, the damage has been done," Standard Chartered Bank's head of research Eric Robertsen said. "More and more crypto firms and exchanges find themselves with insufficient liquidity, leading to further bankruptcies and a collapse in investor confidence in digital assets."
On the other hand, more stable assets like gold could rally in 2023, another signal of the times of crisis we are living in.