Three years into the pandemic and Beijing still persists with the zero-covid policy. The economy of the Eastern Dragon, however, is visibly slowing down.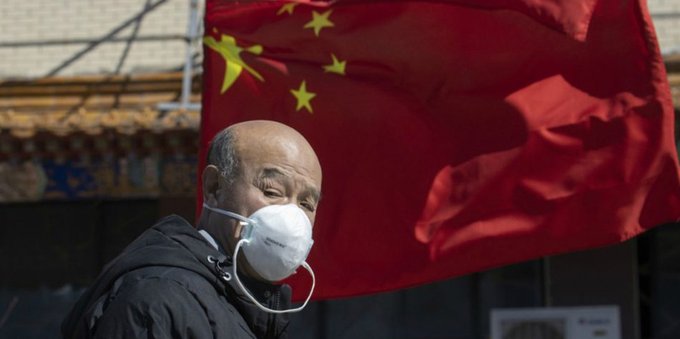 After three years since the global pandemic of Covid-19, most of the world has moved on. Restrictions have been lifted, and in most places it is not even mandatory to wear a face-mask anymore. The days of the curfew and social distancing seem to be part of the past. But not in China.
China, whose ruling class recently changed history by appointing Xi Jinping for a third term, keeps its tight no-covid policies. And by tight I mean like nothing we have ever experienced in the West.
Whenever a city or a neighborhood sees a hike in cases, a strict lockdown is immediately put into place. Health officials patrol the street to make sure everyone abides, and last year sensational stories about strict surveillance shocked the entire world. Drones flying between the colossal skyscrapers encouraging people to "stay at home", general hunger in Shanghai as food drivers were forced into lockdowns as well… And this until cases reach an absolute zero.
But Xi and his officials believe this is the way forward for China. Hu Xiang, as reported by CNN, endorsed this zero-covid policy. "Practice has proved that our pandemic prevention and control policy and a series of strategic measures are completely correct, and the most economical and effective," Hu said, "We should adhere to the principle of putting people and lives first, and the broader strategy of preventing imports from outside and internal rebounds."
But the zero-covid policy is slowly killing China's economy.
Zero-covid and zero-exports
International investors have less and less intentions of investing in China precisely because of the zero-covid policy. Furthermore, supply in China is cut short because of the lockdowns, and exports are at a dangerous low.
If September saw a 5.7% rise in exports, this has been mirrored by a 0.3% decrease in October. These figures compare this year's exports with 2021, and analysts expected a 4.3% rise in October 2022 compared to last year. In sheer numbers, October saw 10 billion dollars less than expected in exports.
Part of the problem is also the global financial crisis, which sees many developed economies heading for a recession. Demand is shrinking all over the globe, but this month's performance by China was the worst since May 2020, the height of the pandemic. The zero-covid policy is clearly slumping Beijing's economy.
Another sign is the decrease in semiconductors imports. Chip purchases have decreased by 13% this year, and they are crucial to build tech products like phones or computers. This will impact tech companies all over the world, as they rely on Chinese labor to manufacture their products.
This only shows how interconnected today's economy is. The USA might be the world's superpower, but a crisis in China will be felt all over the globe just as well. And the zero-covid policy will have a long-lasting impact.