Tesla wishes to diversify outside of China, and Saudi Arabia wishes to diversify outside of oil. A perfect match.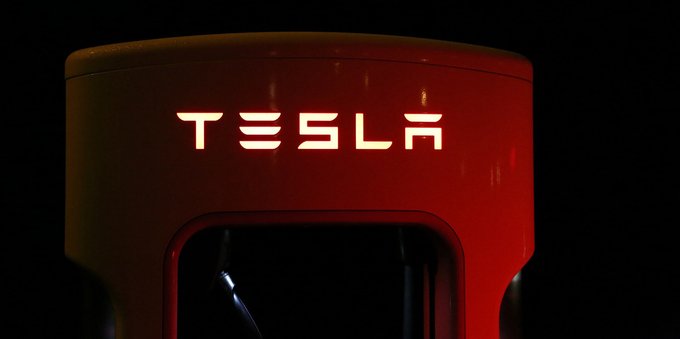 The electric vehicles maker Tesla is eyeing Saudi Arabia to host a new gigafactory, the Wall Street Journal revealed citing sources familiar with the matter. Tesla is the world's largest EV company, with over 60% market share.
Tesla's CEO Elon Musk, the world's richest man, said in May the company was looking to build a new gigafactory and was searching for the right country to host it.
According to the WSJ, Tesla is in talks with Saudi Arabia because of the kingdom's proposal to set up trade with the cobalt-rich Democratic Republic of the Congo. Cobalt is a crucial component of batteries in electric vehicles.
Trafigura, a Singapore-based commodities trading company, proposed an exchange partnership between Saudi Arabia and the DRC for cobalt and copper.
The WSJ reveal came hours after Turkish President Recep Tayyip Erdogan asked Elon Musk to consider Turkey for the production facility. Currently, the largest Tesla gigafactory is in Shanghai, China.
But Elon Musk needs to diversify outside of China like many other American companies are doing. Tesla is facing severe competition from Chinese EV companies, and its market share, albeit still the largest in the world, is being slowly eaten away by competition.
Saudi diversification
The deal would be extremely beneficial for Saudi Arabia as well. The kingdom is looking to diversify from a fossil fuel-based economy to a modern, service-based one.
Saudi Arabia is the world's most successful petrostate, owning and exporting vast amounts of crude oil and natural gas. The kingdom is the world's largest oil exporter and the second-largest producer.
However, the Saudi oil industry is in an increasingly precarious position. Most of the kingdom's pipelines face the Persian Gulf and exit into the Indian Ocean through the Hormuz Strait. Iran, Saudi Arabia's geopolitical nemesis, could easily block the strait and choke the Saudi economy.
China, Saudi Arabia's largest oil partner, now receives increasing amounts of crude from Russia. China is also investing heavily in renewable and nuclear energy, aiming at carbon neutrality by 2060.
In general, oil is not a very popular commodity anymore, although still very much a necessity. With these conditions, however, the future does not bode well for the kingdom.
Saudi Arabia's de facto ruler Mohammad Bin Salman (MBS) is using the kingdom's absurd oil revenues to invest in megaprojects to diversify the economy. Meanwhile, the country is also striking deals with Western corporations like Tesla for investments in the kingdom's infrastructure.
Saudi Arabia might shift its economy completely within the following decade. The success of this operation might ensure the country's future stability.