Why would investors and the Fed not cherish an increase in jobs and in wages? The reason is, as always, inflation.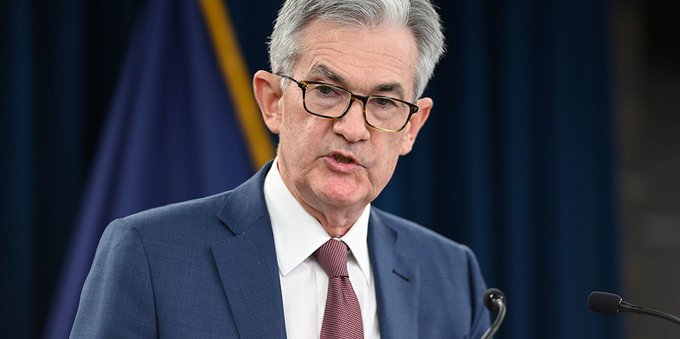 In a cruel paradox for the US (and therefore global) economy, the rise of jobs is a slap in the face to investors and traders. Not only that, but it worries Fed Chairman Jerome Powell that their efforts in slowing down inflation might not be enough.
On Friday, the final figures for employment in the United States were published. Investors expected a rise of 200.000 new jobs, which was instead 263.000. President Joe Biden, obviously, cherished the news, pointing out on Twitter that his administration created more jobs on a monthly bases than any other.
The White House official Twitter account also said that unemployment is at a 50 years low, sitting at barely 3.7%.
The unemployment rate is currently 3.7%. That's near a 50-year low.

— The White House (@WhiteHouse) December 2, 2022
Furthermore, wages are also increasing: the demand for jobs is so high that employers need to offer better pay to be attractive. In November, the average wage has increased by 0.6% compared to October and 5.1% compared to last year.
And the increase in jobs touched almost every sector of the economy. Leisure, hospitality, health care, government, social assistance, construction… Only retail and transportation saw a decrease in jobs.
What would normally be good news for most people, it is bad news for the Federal Reserve and investors. For them, the economy is providing too many jobs.
What is worrying the Fed
Too many jobs! And too well paid as well! This goes against everything that the Fed has been trying to do until now. The Federal Reserve has constantly increased interest rates in the past months. Interest rates, at the moment, sit around 4%.
By increasing interest rates, the Federal Reserve disincentives investments and economic growth (including in the labor market). This measure, however, was needed because of inflation.
Inflation basically increases prices of goods and services. Even if wages are increasing, the risk of inflation always being ahead makes any growth pointless. Indeed, Jerome Powell pointed out that higher wages are a good thing when they are sustainable with the levels of inflation.
When the Federal Reserve increases interest rates, they are basically withdrawing money from circulation. The fact that wages manage to increase in this environment is appalling to investors and to the Fed itself.
Some investors are less worried, thinking this just means the raise in interest rates hasn't reached the whole economy yet. "The economy's big and it takes a long time, many months, for these things to filter through," said Charles Schwab's managing director Randy Frederick.
On December 14th there will be the Fed's next meeting. In all likelihood, the Fed will keep raising interest rates. That inflation has to come down, even if it takes down the whole economy with it.