Too much bureaucracy and too little energy outcome. Olaf Scholz seems perfectly aware of the problems gripping Germany, but will his actions be enough?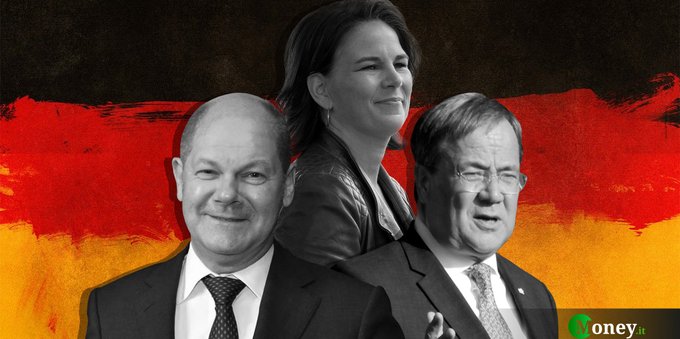 German Chancellor Olaf Scholz asked for the opposition's help to slash Germany's overwhelming bureaucracy. The German government considers bureaucracy one of the main impediments to the country's continued growth.
Olaf Scholz inherited a country in a terrific position, the industrial heartland and manufacturing center of Europe and the world. The country appeared as stable as ever, with former chancellor Angela Merkel announcing it would not run for the 2021 elections despite widespread popular support. Merkel had been running Germany for almost 20 years and was a symbol of political stability.
Beneath the surface, however, laid all the elements for a deep financial crisis in Germany and in Europe. Angela Merkel and her predecessor Gerhard Schroder made the entire German industrial capacity dependent on Russian gas exports. Not only did they approve NordStream I and II, two gas pipelines connecting the two countries, but they also started a phase-out from crucial nuclear power that would have diversified Germany's energy supplies.
Moreover, following the 2008 global financial crisis, Angela Merkel implemented severe austerity measures on the European Union, slashing public spending in crucial sectors.
Last but not least, the incredible economic growth experienced by Germany resulted in increased bureaucracy.
The Covid pandemic, the war in Ukraine, and the unbearable bureaucracy have proved deadly for the German economy. Now, Olaf Scholz needs to act before Germany is enveloped in a long-term crisis.
Possible solutions
In his speech to the opposition and regional governments, Olaf Scholz started by reminding the action of his government to halt a possible expansion of the crisis. For example, he started the construction of Germany's first LNG hub and introduced flat-rate tickets for regional public transport, thereby decreasing bureaucracy.
But this seems too little too late, and Scholz knows it. He appealed to state governments (Germany is a federal nation with 16 sub-divisions) to join in a "pact for Germany that makes our country faster, more modern and more secure."
Among other things, Scholz wants to streamline bureaucratic processes and speed up Germany's digitization.
Meanwhile, German industrial output has reached Covid lockdown levels, threatening the country's vital manufacturing exports. This particular crisis, however, promises to be only temporary as the global economy adjusts after Covid. As a matter of fact, all the major manufacturing centers, including China and the United States, are facing a significant output reduction.
But Germany also needs to quickly modernize its automotive industry in the face of emerging technological challenges. China has taken the top spot as the world's largest exporter of electric vehicles, threatening Germany's dominant position in the industry.
A swath of challenges facing a divided government coalition. The only upsight is that Olaf Scholz and the German establishment are perfectly aware of these problems.