French president Emmanuel Macron overran the Parliament to pass a controversial pension bill, a move that could lose him government support.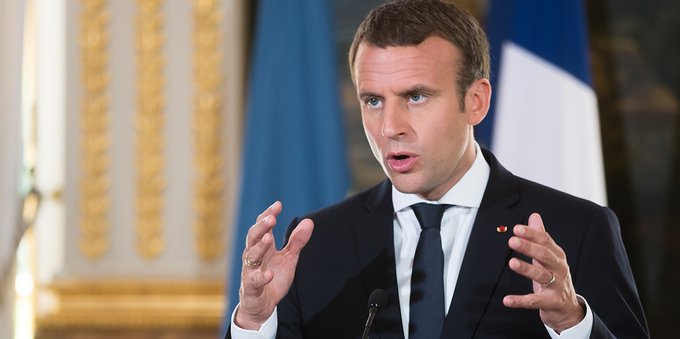 French president Emmanuel Macron and French head of government Elisabeth Borne used extreme political measures to pass their controversial pension bill. Article 49.3, which allows for a bill to pass without parliamentary approval, was deployed by Borne on Thursday at the General Assembly.
The pension reform is one of Macron's most controversial bills, which pushes the retirement age from 62 to 64 years old. This is the second time Macron tries to pass a similar pension reform, the first attempt having taken place during his previous term.
Emmanuel Macron won the elections again in 2022, though losing the relative majority in the General Assembly (France's equivalent of the House of Representatives).
Nevertheless, Macron managed to appoint a Prime Minister (in France both the office of President and Prime Minister exist) from his own party. This way, Macron could still keep a control over the two chambers of Parliament, however fragile that may be.
The Prime Minister is voted in with a vote of confidence, a measure that could likewise vote her out. The General Assembly could pass a vote of no confidence, after which the Prime Minister is forced to resign. If that were to happen, Macron could lose grip on half of the French Parliament.
The pension bill and Article 49.3
The pension reform has sparked nation-wide backlash against Macron and the Borne government. For months, France was basically engulfed in wave after wave of protests. The opposition gained strength and accused Macron of going against his own people.
Nevertheless, the pension bill passed the Senate, a chamber solidly in Macron's hands. It was extremely unlikely, however, that it would also be approved by the General Assembly as well.
Therefore, Macron and Borne decided to go for the nuclear option. Article 49.3 of the French constitution allows for a bill to be passed without the approval of the General Assembly. If deployed, the article allows for a bill to be automatically approved, unless the General Assembly calls for a vote of no confidence.
The demand for a no confidence vote must be presented by 24 hours after Article 49.3 is summoned.
By using this article, Macron is risking his grip on the General Assembly (represented by the Borne government) to finally pass the controversial bill. The General Assembly has the power (and the numbers) to vote Elisabeth Borne out of government, therefore rejecting the bill.
It all depends on the vote of no confidence, which would still keep Emmanuel Macron as president. And he will hardly give up his beloved pension reform.