European markets edged up this week following reassurance on interest rates by the ECB.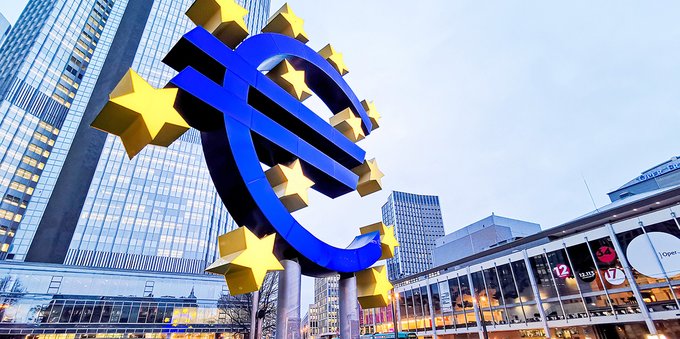 European markets received some respite this week after months of slow decline. Recession in the Eurozone is hampering its growth prospects, but ECB governor Christine Lagarde signaled that interest rate hikes should come to a halt for the moment.
But first, let's start with some numbers:
The S&P 500 dropped -0.24% this week, followed by the Nasdaq Composite that lost -0.83%;
The Dow Jones was the only American market to close in the green, with a +0.26% weekly growth;
In Europe, markets rebounded a little with Frankfurt gaining 0.29%, London 3.12%, and Milan 1.33% The combined Europe 600 index grew 1.58%;
In Asia, the Tokyo Nikkei climbed 2.81%, the Shanghai composite closed at -0.06% and Hong Kong grew 1.34%.
The ECB's last hike
At their September meeting, the European Central Bank predictably raised interest rates by 0.25% to a record-high 4%. This is the highest level of interest rates ever reached in the 20-year-old euro history.
Though markets were expecting a hike, they remained unsure about the tone of the following ECB statement. Luckily for them, it confirmed that the ECB is seeking to keep interest rates at this level until inflation is finally tamed.
The ECB's hands are tied by a widening Eurozone recession. The economies of Germany and the Netherlands, and therefore of the whole bloc, are contracting, and experts believe it's only a matter of time before France and Italy fall into recession too.
Despite the pause in hikes, inflation remains high in the European Union at 5.5%, expected to lower at 5.3% in August. According to CNBC estimates, the 2% ECB target will be reached in 2025, therefore rates will remain high at least until that moment.
US inflation rises
But Europe is not the only region battling inflation. In the United States, August inflation data revealed a 0.6% increase, although paired with a slight decrease in core inflation.
This was the last measurement needed for the Federal Reserve to decide the future monetary policy. At their meeting next week, markets expect a stabilization in interest rates.
Despite the increase (consumer prices are known to increase in the summer), the US inflation rate remains far lower than Europe at 3.7%. This gives a bit of legroom to the Federal Reserve as it tried to avoid recession.
Though bad in any case, a recession in 2024 would be extremely bad news for the United States. The general elections will take place in November, and an ongoing recession would almost certainly kick incumbent President Joe Biden out of office.
With a risk of Donald Trump winning the presidency again, therefore increasing the social divide in the country, the future of the world might depend on the next few Fed meetings.