Mortgage rates in the United States continue to rise, destroying confidence in American homeowners.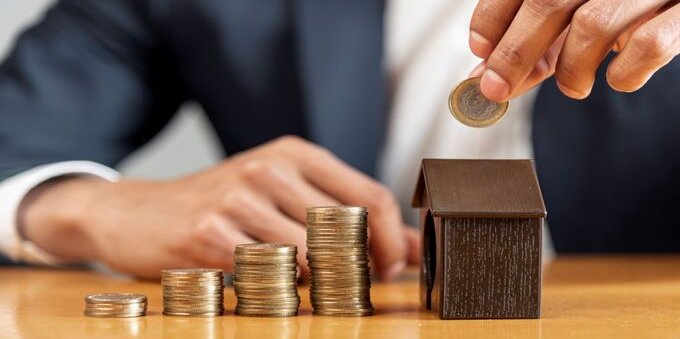 American homeowners are feeling the pressure of interest rate hikes, fueling recession fears ahead of the Federal Reserve decision on Wednesday. Fresh data from the National Association of Home Builders (NAHB) paints an overall pessimistic picture.
Homebuilder confidence declined to 45 from 50 in August. Any reading below 50 indicates a contraction, and analysts expect a reading of 49 for September.
The lack of confidence has one obvious culprit: skyrocketing house mortgages. Rates jumped to 7%, with shelter inflation driving up consumer prices in August with a 7.3% increase year-on-year.
"And on the supply-side front," said NAHB chairman Alicia Huey, "builders continue to grapple with shortages of construction workers, buildable lots, and distribution transformers, which is further adding to housing affordability woes. Insurance cost and availability are also a growing concern for the housing sector."
Mortgage demand in the United States has reached a 30-year low, with most buyers wishing to wait for lower interest rates before making an investment.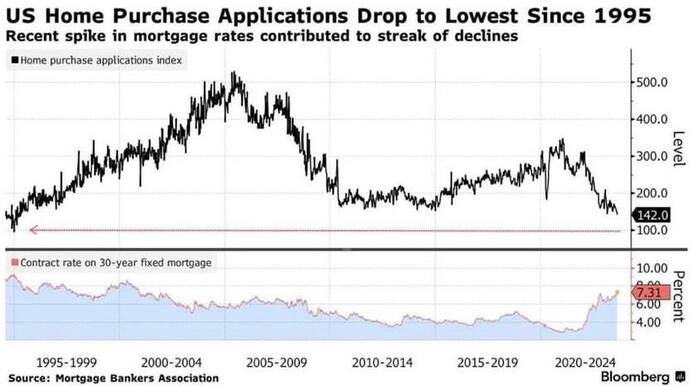 Almost 60,000 home purchases, equaling 16% of the total, were canceled in August. This is the highest rate in over a year. "I've seen more homebuyers cancel deals in the last six months than I've seen at any point during my 24 years of working in real estate. They're getting cold feet," said a Reno, Nevada real estate agent.
Real estate market and recession
The NAHB index is one of the most followed by analysts because of its relationship with recessionary trends. The index typically fell for one consecutive year in 1990, 2000, and 2007, each time immediately before a major recession.
The 2008 recession was caused by the housing market collapse. Mortgages were in a financial bubble, with low prices fueled by unreliable debtors. Credit institutions were mixing up AAA mortgages (the most reliable on the market) with lower-rating debtors that often didn't repay their obligations. Once these lower-rating mortgages exceeded the triple-A ones, the system exploded.
Nobody knows for certain if the same thing is happening now. What is clear is that the Federal Reserve will need to take these numbers into account.
The Federal Reserve hiked interest rates to 5.5% since March 2022. On Wednesday, the Fed will announce its decision, with markets largely expecting a pause in rate hikes.
The Federal Reserve always declared inflation their priority. With core inflation mostly driven by shelter prices, however, the Fed must resolve the mortgage crisis first. And with that, a recession might truly be avoided.