What does "trading" mean? Where does this concept come from? How has it evolved over time? In this article we will give you all the answers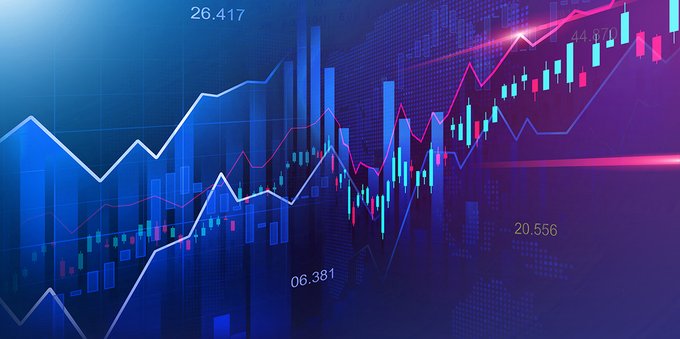 Trading is the activity of buying and selling goods and services, in particular financial instruments such as stocks, currencies, raw materials.
The origin of trading can be traced back to the earliest forms of human commerce, physical places where individuals gathered to trade and exchange goods and services to satisfy their needs. Over time, thanks to the development of digital technology, trading has evolved to become an increasingly complex and sophisticated activity.
But how did we get to this point? Here you will find the main milestones that have marked the evolution of this activity.
The importance of banks
In the Middle Ages, European traders began traveling east to purchase exotic and valuable goods, such as spices and fabrics, which they then resold. Obviously these trips were very expensive and involved various risks, so the merchants began to turn to banks to finance their business. As time passed, banks became more and more involved in trading activities, providing finance and investment services.
The birth of forward contracts
In the 17th and 18th centuries, English cloth merchants began to use forward contracts to manage risks related to the volatility of commodity prices. Forward contracts, also referred to as forward contracts, are agreements between two parties to buy or sell an asset at a specified price at a future date. These contracts were first used to manage risks related to the price volatility of cotton, but were later extended to other commodities.
Globalization and global stock exchanges
In the 19th century, thanks to the intense development of railway networks and means of transport, trade became increasingly global. In fact, the main financial exchanges were created in this period, to facilitate the exchange of shares and bonds. Over the years, these exchanges have become increasingly important for trading and investing.
The digital revolution
With the advent of computers and digital technologies, trading has become increasingly automated and global. Exchanges have gone from being a physical place to a digital one and transactions take place through electronic networks around the world. In fact, with the advent of the internet, trading has become much more accessible and has allowed a greater number of individuals to participate in the financial markets. Financial brokers have existed in various forms for centuries and have gained in importance with the expansion of markets and the growth of the global economy.
Modern traders and analysts can benefit from sophisticated algorithms to analyze data and make trading decisions in real time. Algorithmic trading has gained popularity in recent years because it allows traders to react quickly to market changes and transact at high speeds.
Additionally, increased regulation and increased transparency in the financial markets have helped make trading safer and more reliable. Regulators are constantly working to ensure market stability and protect participants.
An expanding world
The world of trading is therefore constantly expanding and has seen the birth of numerous financial brokers.
The choice of the intermediary to rely on, both for one's training and investments, is extremely important in terms of safety, reliability and performance.
Choose a globally recognized and regulated broker like XTB, allows you to access complete and free training, as well as benefit from greater security than other institutions. By choosing XTB, your funds are separated from those of the company, whose work is authorized by Consob and supervised by the most important financial regulatory institutions.
By opening an account with XTB and making a deposit of any value, you will receive a free share of up to $30 to get started and prove yourself as an investor!
Consider the risks
Financial instruments are highly risky. The opening of the account is subject to the positive evaluation of the adequacy of the services, verified by a test. The special offer is intended to popularize stock investing and is not an investment recommendation to purchase any specific stock. Read the terms and conditions.
Please also note that information or research based on historical data does not guarantee future performance or results. Any opinions, research, analyses, prices or other information provided under the heading of general market commentary does not constitute investment advice.
Original article published on Money.it Italy 2023-01-31 15:24:39. Original title: L'origine e l'evoluzione del Trading