Faced with a likely disastrous 2024 election, the UK's Prime Minister Rishi Sunak is trying everything he can to win over a handful of electors.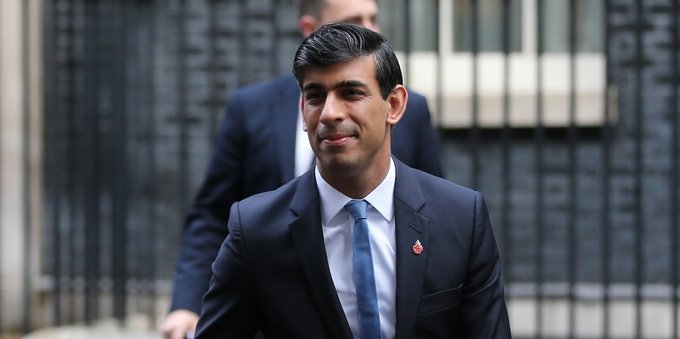 The ailing conservative government in the United Kingdom is trying anything it can to scramble a handful of votes for next year's elections. Prime Minister Rishi Sunak's strategy is to water down previous climate commitments while increasing oil extraction in the North Sea.
The United Kingdom controls a relatively small share of the global oil reserves, with roughly 0.17% of the total. Nevertheless, the British government gave the green light to expand operations in the Rosebank oil field, north of Scotland.
They did so in an effort to accelerate British energy security. The UK's domestic energy grid is largely climate-friendly, with 55% generated from renewables, and 19% from nuclear and biomass. Only 26% of the UK's energy generation comes from fossil fuels.
However, the UK's energy consumption is far larger than its production. The country has been net energy importer since 2005, mostly purchasing oil and gas from Norway, the United States, and Russia.
After the Russian invasion of Ukraine, the energy crisis reached the United Kingdom as well, although with smaller effects than continental Europe. The inflation that resulted continues to curb the UK's economy, remaining the highest in the G7 group.
"We will continue to back the UK's oil and gas industry to underpin our energy security," said Energy Security Minister Claire Coutinho after the announcement, "grow our economy and help us deliver the transition to cheaper, cleaner energy."
Sunak's political choice
The Rosebank expansion announcement came one week after PM Rishi Sunak watered down British commitments for the net-zero goal by 2050.
The United Kingdom was the first major economy to commit to a complete halt of fossil fuel emissions by the middle of this century. The European Union, the United States, China, India, and other large emitters followed suit.
But Sunak believes the United Kingdom can relax its green efforts because it is "so far ahead of every other country in the world." Sunak also delayed the ban on combustion car sales to 2035 from 2030.
Desperate times call for desperate measures, and Sunak's Conservative Party is by all means in a desperate position. Faced with a 2024 election, the opposing Labour Party has a 20-point lead in the polls and is widely expected to win.
Sunak is pulling every string he can to steer some votes in his direction, and this drawback from green commitments is an attempt at attracting struggling voters.
The Labour Party already pledged to come back to the previous green goals, confirming that Sunak's decision will be short-lived.