After months of interest rate hikes, the Federal Reserve decided to finally ease down. Though, the final objective remains always the same.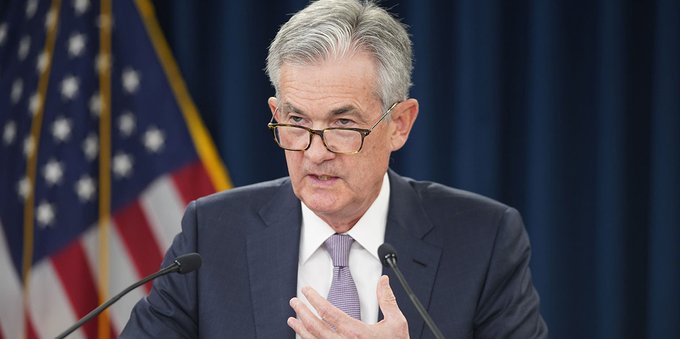 The United States Federal Reserve finally signaled what could be their next move regarding interest rates. This could be the final piece in the puzzle that will lead the global economy to a recession or, possibly, be saved from it.
Given the better than expected economic situation, many wondered whether or not the Fed would keep raising interest rates. American GDP rose by 2.9% in December, a better performance than previously forecasted, while unemployment keeps decreasing as well as inflation.
Inflation, the three-headed monster that kept the global economy in check for two years, is finally easing down after its peak in June 2022. In the USA, in particular, inflation in December fell to 6.5% from a 9.2% peak.
This decrease, however, is caused by the Fed fiscal policy itself. Since March, the Federal Reserve has raised interest rates to almost historical levels, reaching 4.25-4.5%. Despite risks of recession, with an energy crisis also looming on the American public, Fed's chairman Jerome Powell was determined to cut down inflation "Whatever the cost".
The economy, however, held up exceptionally well, but it's still not enough for the Federal Reserve.
What will the Fed do tomorrow
Apparently, in a bid to possibly preserve the wellbeing of the economy without facing a recession, the Fed will still hike rates, but far more cautiously. The forecast, according to today's statement, is a 0.25% raise, getting to the 4.5-4.75% range.
According to predictions, this will be the second-to-last hike before March, when the final objective of 5% will be reached. Then, the Fed will watch inflation closely falling down to the preferred 2% outcome.
Such a fall in inflation should occur in September at its earliest, when the Fed will feel comfortable enough to finally cut down on interest rates as well.
The economy, therefore, should have to hold tight until September without falling into a recession. Though the results from the end of 2022 look promising, there is no guarantee this will actually happen.
Indeed, housing is still at its most expensive level in decades, and core inflation (which doesn't take into account food and energy) is also rising.
In the end, however, whether or not the economy will hold is probably related to the outcome of the war in Ukraine. Last year, the Russian invasion showed the world that there is no "local conflict" and that every war can have far-reaching consequences.
And the war in Ukraine will most likely keep having these consequences. But the Fed is not concerned with those, its only objective is to vanquish inflation once and for all. And they are succeeding.