After a few weeks of indecision, both the US and Germany finally decided to send their modern tanks to Ukraine. The situation on the ground worsenes for Russia.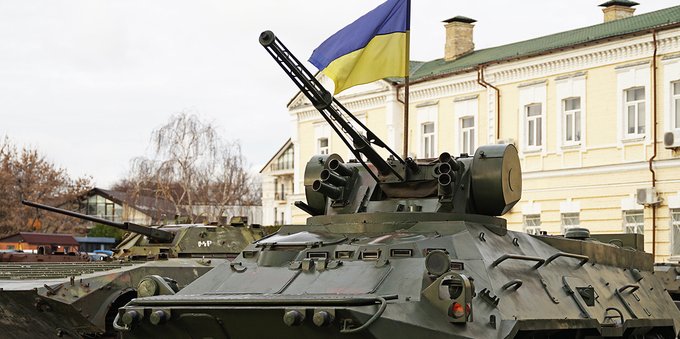 Possibly the biggest and fastest U-turn in recent history, American president Joe Biden pledged on Wednesday to send Abrams tanks to Ukraine. On the same day, a similar confirmation came from the previously undecided Germany.
The diplomatic struggle over tanks is over, after the starting weeks of 2023 hanging over whether Ukraine would have received the vehicles or not. Soon the Russian invasion will celebrate its first birthday, and there is yet no end in sight.
So far, the West supported Ukrainewith all kinds of weapons and equipment, except main-battle tanks. These vehicles are rare and expensive, and if caught in Russian hands could provide them with precious secret technologies.
However, the United Kingdom first broke the ice, sending 14 of the modern Challenger 2 tanks to Kyiv. Then, France also sent their light-tanks to Ukraine.
Germany, as always, acted painfully slowly. Their Leopard 2 tanks are some of the best on the European continent, and they have in fact been provided to many EU countries. To send them over to Ukraine, however, all these countries needed Germany's approval, which was slow to come.
Berlin kept delaying the final answer, demanding the US to send their own Abrams tanks instead. Washington replied saying that Abrams tanks are too difficult and expensive to use to really benefit Ukraine.
It seems, however, that both of them changed their minds.
A new hope
Today, Joe Biden announced that Ukraine will receive 31 Abrams tanks in a future American relief package. Earlier this week, a further $2.5 billion was allocated to Kyiv in weapons, ammunition and armored vehicles.
Also today, Germany finally announced their final, predictable decision. They will ship 14 Leopard 2 tanks to Ukraine, allowing other countries to do so as well.
It's a pattern that we have already seen multiple times during the war in Ukraine. Germany is faced with a decision that would anger Russia, lingers on it for weeks and finally decides to support Ukraine.
In any case, in the next few weeks Ukraine will have British, French, German and American tanks on the ground fighting Russia. This is the final notch to make the Ukrainian army vastly superior to the Russian one.
As we saw time and time again, Ukraine could counter Russian tanks already. The Kremlin was equipped with Soviet-era vehicles, which were easily marched by the Western anti-tank guns in Ukraine.
Now, Kyiv's high command could truly think about a new counter-offensive, perhaps aiming at retaking Crimea. That would pave the way for a final Russian humiliation, and therefore peace.