The United States want to start refilling their reserves, possibly ahead of increasing conflict between oil exporting countries.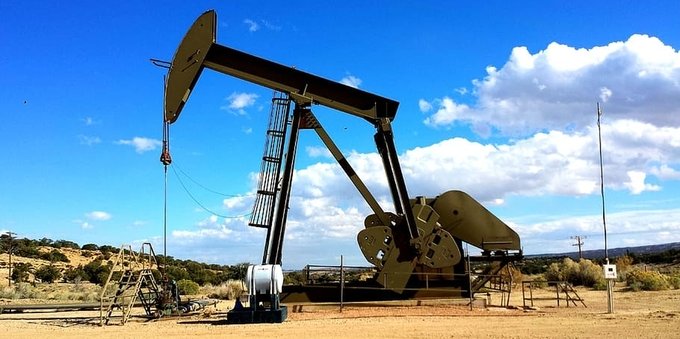 The United States government has signaled its intention of replenishing the strategic oil reserve, purchasing 3 million barrels to be delivered in August. The announcement was made by US energy secretary Jennifer Granholm on Monday.
The strategic reserve is currently down to roughly 372 million barrels, the lowest level since 1983 and enough to cover American needs for 20 days. Refilling it, however, can be a costly endeavor even if the US is the world's largest oil producer.
The Biden administration announced last year it would buy oil when the price fell between $67 and $72 per barrel. On Monday, according to Reuters, oil prices were $71 per barrel. A similar purchase of 3 million barrels was attempted in January, before prices increased to unsustainable levels.
The 3 million barrels, as per explicit request of the energy department, should be produced in the United States by US producers. The new barrels must be shipped to the Big Hill SPR site in West Texas.
The US strategic reserve and the war on oil
At the start of 2022, the US strategic reserve was almost entirely filled up at 593 million barrels. When the Russian invasion of Ukraine broke out, following a progressive halt of oil supplies between Russia and Europe, American crude suddenly became a lot more attractive.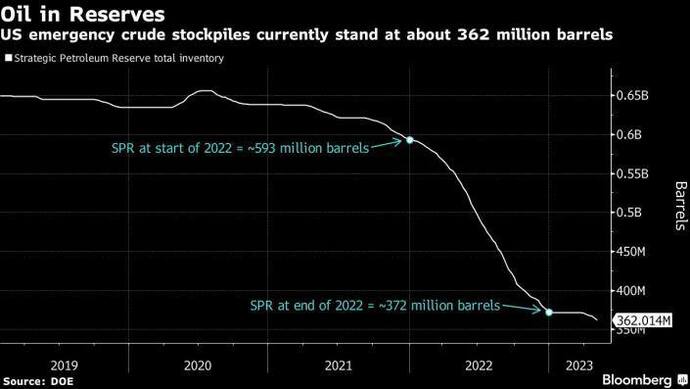 The US, however, is a large economy with exceptionally high crude oil needs. Despite, as we said, being the world's largest oil producer, the US is only the 14th largest oil exporter.
On top of the list of oil exporting countries there is Saudi Arabia, a former friend of Washington that is slowly striving away from the American sphere of influence.
A few months after the start of the Ukraine war, Saudi Arabia and OPEC (Organization of Petroleum Exporting Countries) cut oil supplies across the world. This move was a wink to Moscow and an effort to disrupt American oil trade even further.
With a cut in supplies and a sudden increase in oil prices, with European refusal to buy Russian oil, the US was forced to deploy part of its strategic reserve.
This was necessary to keep oil prices at bay while also keeping fueling Europe's energy needs.
Meanwhile Saudi Arabia continued its efforts of abandoning American cooperation, selling oil to China at discounted price and entering talks to trade crude in yuan instead of dollars.
The United States might have enough oil supplies to satisfy their domestic needs, but they risk falling behind on the global oil war.