After the illegal annexation of four Ukrainian oblasts, EU ambassadors have approved the 8th package of sanctions against Russia. Finally, a price cap on oil is put on the table.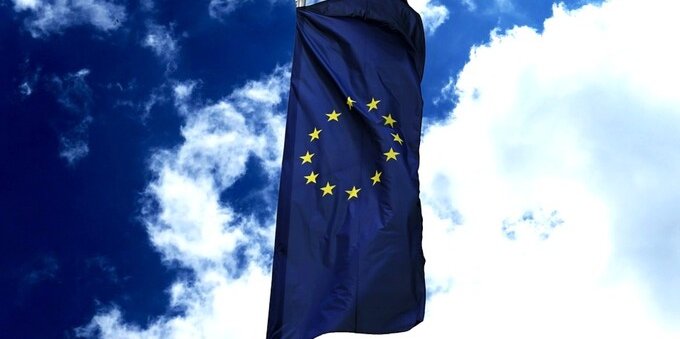 EU ambassadors have recently endorsed the 8th package of sanctions against Russia following the illegal annexation of four Ukrainian occupied provinces. Last week, an illegal referendum was held in Ukraine that saw crimes against civilians, as Russian soldiers were going home to home with ballot sheets.
The results were predictable. The four regions -Lugansk, Donetsk, Zaporizhzhya and Kherson- overwhelmingly voted in favor of being annexed to Russia, a result that no foreign government accepted. Even Russian allies like Kazakhstan and Serbia declared the vote illegitimate.
After the illegal annexation, which came a week after Putin's mobilization speech, the Western world immediately responded with other sanctions, promising to have even more to come.
And now here they are: the 8th package of sanctions has been discussed by EU ambassadors. So far, details are unknown but the full document will be released by the end of the working week. These sanctions were immediately praised by the President of the EU Commission Ursula Von Der Leyen. We must keep in mind, however, that they will not come into effect until the EU members have agreed upon them.
The oil price cap against Russia
The most important measure introduced by these sanctions is the price cap on oil. The much discussed measure comes as temperatures in Europe start falling and winter starts getting closer. No price cap has been so far put on gas prices, a decision that some individual EU members are taking by themselves.
Russia is the largest oil exporter in the world, and 60% of these exports go to Europe. The price cap will not, of course, stop the export of oil from Russia entirely, but it will prevent the Kremlin from dictating the prices to pretend. According to some experts, the oil price cap will decrease Russian revenues by 7 billion euros (annually), all money that would have gone into funding the invasion of Ukraine.
The oil price cap will be, first and foremost, brought to the G7 table, where member states will discuss the overall implementation. This involves cooperation with the US, which might have to start using its federal reserve of oil.
The G7 meeting will be far less challenging than the EU one. The measure has to be approved by all member states, and while Russia is vastly unpopular between the majority of EU nations, this cannot be said for all of them. Many fear, for example, that Hungary will put the veto on these sanctions. Viktor Orban, Hungary's Prime Minister, is a vocal ally of Putin and has always opposed sanctions against Russia.
At the same time, however, Orban is completely isolated on the EU stage. And with a shaky situation at home, he might not want to risk the money from the EU Recovery Fund and will comply with the sanctions.