Vladimir Putin has decided: Russia will commit for the long war. As many Russians flee their country to avoid the draft, 300.000 new conscripts have been called to arms.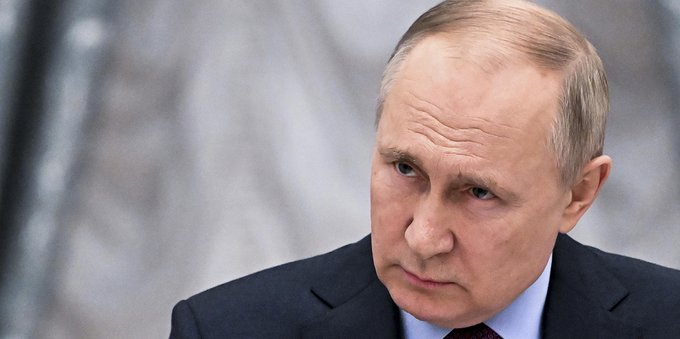 Flights out of Moscow and St. Petersburg are full. The few direct flights to countries that do not require visas for Russians (namely Georgia, Armenia and Turkey) have been completely booked on Wednesday. Aeroflot, Russia's flag airline, announced that it's not going to limit ticket sales while the average price for a plane to Dubai skyrocketed in a matter of a few hours. Long queues are being formed on the land border with Finland.
This is data available to anyone that owns a PC with Google Chrome installed. The Russians are fleeing, it is a fact. This all comes down to one reason: this morning at 8 Moscow time Vladimir Putin announced a partial mobilization of the Russian army. 300.000 new conscripts will be drafted in the next few days and will be sent to Ukraine. Students will be spared.
So far, the war in Ukraine was conducted by a few battalions from the remotest regions of Russia, basically paid mercenaries that had nothing to lose and therefore joined the army. Now things have gotten serious: the Russian population has been called to arms, and it's not sure how this will play out for Putin, who by the way insists on calling this a "special military operation" and not a full scale war.
Vladimir's Choice
After the Ukrainian counteroffensive in early September, which liberated the region of Kharkiv and the crucial supply depots of Izyum and Lysychansk, Vladimir Putin was faced with a choice. The defeat might have been humiliating, but the onset of winter is close. He could have regrouped and tried to hold the current positions, using them on the table of negotiations and end the war as soon as possible.
This is not just wishful thinking: Russia herself was in this position in 1939, after the defeat of the Winter War against Finland. Instead of going full all-in, they negotiated a pyrrhic victory out of it.
The other route is what Putin actually chose, a route that it's impossible to go back from. He announced a partial mobilization, sending on the front citizens that so far had nothing to do personally with this war. In the short term, this move isn't going to change much: in October and November the muds of the Ukrainian fields make it impossible for any military operation to occur, and the 300.000 new conscripts need to be trained and equipped before they can properly fight.
What this move signifies, however, is that Russia is in for the long war. The Russian soldiers will not "be home by this Christmas", and there is a possibility they will not be back for the next one either. The sheer number of conscripts could give Russia the upper hand, but they still have to face modern weapons and western tactics deployed in Ukraine.
Nobody can predict the future, but I would like to end with a bit from the past. The last time Russia had an unpopular supreme ruler who sent the army in Ukraine for a war nobody wanted, it definetely did not end well for the establishment.