China is set to reach wind and solar production goals in 2025, five years ahead of plan.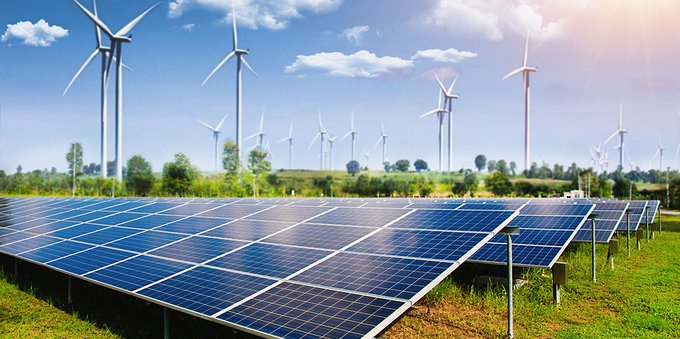 China, already the world's largest green energy producer, is improving its renewable energy grid at an outstanding pace, new research finds. According to a US-based think tank, China is set to reach its green goals 5 years ahead of schedule.
In 2020, China's President Xi Jinping pledged to reach 1200 GW of combined solar and wind power generation by 2030.
San Francisco-based Global Energy Monitor (GEM) published a report showcasing China's exceptional solar power grid. With a capacity of 228 GW, China produces more solar energy than the rest of the world combined.
Another 379 GW (twice the EU's capacity and three times that of the US) is currently under construction, in planning, or in development.
China is also a leader in wind power generation, with a current capacity of 310 GW, more than the next seven largest producers combined. If everything goes according to plan, an additional 371 GW will be added by 2025.
Putting all the numbers together, China's solar and wind power could reach 1288 GW by 2025, reaching Xi's goal five years ahead of schedule.
And that's without taking into account nuclear power, another green energy source China is heavily invested in. At the moment, nuclear power in China generates 57 GW of electricity, with 24 GW under construction and 88 GW planned.
Finally, adding the current 391 GW hydroelectric capacity, China's green energy capacity could reach 1848 GW by 2035 (if all construction projects are completed in time). That would mean, ceteris paribus, a staggering 77.6% energy production from 0-emission sources in what is today the world's biggest polluter.
Future challenges
Of course, China's renewable power grid will not come without its challenges.
Transporting energy is a major issue for the East Asian power. While most electricity is produced in China's desert Western side, most consumption occurs in the East.
The Tibetan Plateau, for example, is perfectly suited to solar and wind power plants, given its climate and isolation from urban centers.
However, China's eastern megalopolis like Shanghai, Beijing, and Shenzhen is where most of the energy demand is located.
Transporting thousands of GW from one side of China to the other is a logistical and technical challenge unparalleled anywhere else in the world.
For this reason, solar and wind installations often experience delays and budget surges. Currently, China's only reliable energy source is coal, which amounts to 61% of its energy production.
Despite significant progress and good intentions, China remains the world's largest coal producer, and therefore also the world's largest polluter.
But the Chinese government is set on overcoming these challenges and has proven they have the means to do so.