Reports of the Chinese health system collapsing are worrying the international community. Why did China lift the "zero-Covid" policy?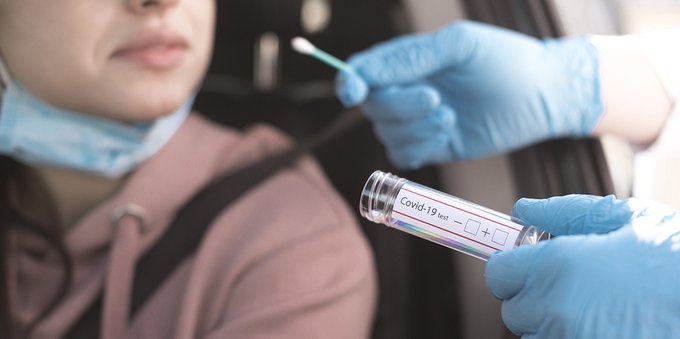 In China, it seems the nightmare of Covid just does not want to end. The most populated country in the world now faces a spike in new cases and deaths as they have never witnessed before. According to many sources, even Chinese ones, their health system is on the verge of collapse.
Qingdao Daily reported half a million daily cases in the city, while Bloomberg announced that over 37 million people were infected in just one day.
But health experts believe the worst is yet to come. Shanghai health officials estimated that half of the city's population (25 million people) will be infected in the following days. "The peak infection will also increase the rate of severe disease, which will have a certain impact on our entire medical resources," said director of the National Centre for Infectious Diseases Zhang Wenhong.
This incredibly deadly wave comes after the lift of the "zero-Covid" policy, which restricted millions of people in their homes for weeks or even months. After the incredibly strict lockdowns in Shanghai and Beijing, residents started protesting against the policy, asking for less restrictions.
For the first time in his rule, Xi Jinping was actively targeted by protesters. Some observers even thought a second Tiananmen Square was coming, but were proven wrong.
A deadly choice
As for the death toll, experts say over a million people could perish from the disease next year. A gruesome number that was exactly what Xi was trying to avoid with the zero-Covid policy.
However, the strict lockdowns were putting a heavy toll on the population as well. In Shanghai, people were left without food or medicines for days as the city looked deserted. Health officials were forcing people home with a brutality never witnessed in the West.
But Xi did hear the protests in the city, and acted upon them. The Chinese government lifted the lockdowns but, predictably, the numbers in infections rose. A similar pattern witnessed by the rest of the world during the deadly waves of 2020 and 2021.
One of the lessons of Covid is that it is not possible to have free circulation and few cases at the same time. The way everyone else managed to go past the pandemic was through mass vaccination.
In China, most people have received at least one dose of vaccine. However, only 57.9% of adults received a booster, dropping to 42.3% for elderly people.
Reuters reports some families preferring this wave to the strict lockdowns, a thought that we cannot imagine to be shared by everyone in China.
Beijing will probably have to focus on a mass vaccination campaign to forget the nightmare of Covid once and for all. Until then, the "lockdown trap" will always make victims.