Rishi Sunak, prime minister of the UK, is desperately trying to cling onto power. But the outcome of the 2024 elections seems already established.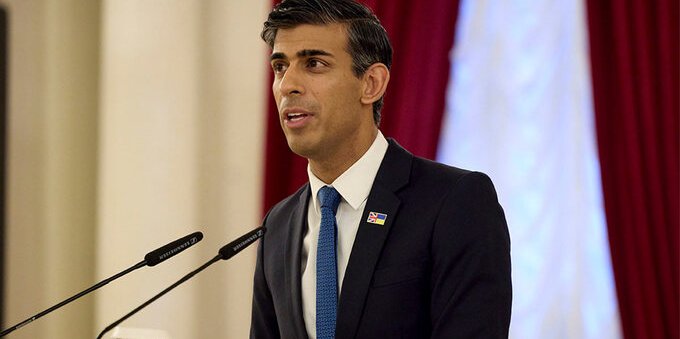 After months of virtual political inactivity, British Prime Minister Rishi Sunak finally did… something. In a desperate attempt to resurge the Tory's party approval, Sunak reshuffled the government, creating new departments from already existing ones.
One of the newly created cabinets is the Ministry of Energy Security and Net Zero, which will be run by Grant Shapps. Sunak's vision, much like his two predecessors, is that of an energy independent Great Britain.
This, of course, is a direct consequence of the Russian invasion of Ukraine and the subsequent energy crisis that hit Europe. The newly created department will ensure that energy prices will remain stable, as well as ensuring a clean transition to renewable energies.
Great Britain, like most of the developed world, pledged to reaching a net-zero goal: cutting carbon emissions completely by 2050. According to Rishi Sunak, this department will see to it that the correct policies are put into place.
Furthermore, Sunak appointed new Ministries for Science and Innovation (a personal passion of his) as well as Culture, Media and Sport.
Finally, he expanded Kemi Badenoch's role by giving him new responsibilities on business and trade.
Though welcomed by many inside the government, this reshuffle convinced few of its actual benefits.
A sinking ship
Rishi Sunak, despite being surely more popular than his predecessor Liz Truss, is still in a totally unenviable position. He became prime minister at historical times of crisis for Great Britain, with his party's approval below ground.
In these few months of tenure, Rishi Sunak has done well enough to not be outed, but in reality he has done little to nothing at all. He is trying to consolidate his weak power, trying to save the party from complete annihilation in the 2024 elections.
But many believe this is just a lost cause. The Conservative Party has been in power for 12 years, causing the worst financial mistake in recent World's history: Brexit.
Since Brexit, the United Kingdom has seen its economic potential plummet, a situation made even worse by Covid and the war in Ukraine. However, despite polls that clearly show regret in the decision, the government keeps ignoring the issue as recognizing it would be political suicide.
The fact of the matter is that the UK's political opposition, the Labour Party, has a free ticket to victory in the 2024 elections. And there is hardly anything Sunak can do about it.
However, Labour's leader Keir Starmer has himself avoided the issue of Brexit so far. The question therefore is: how will Labour address the UK's main problem once they get to power?