A report presented at the COP27 warned that we only have 9 years to revert global warming, but solutions exist as shown by China and Europe.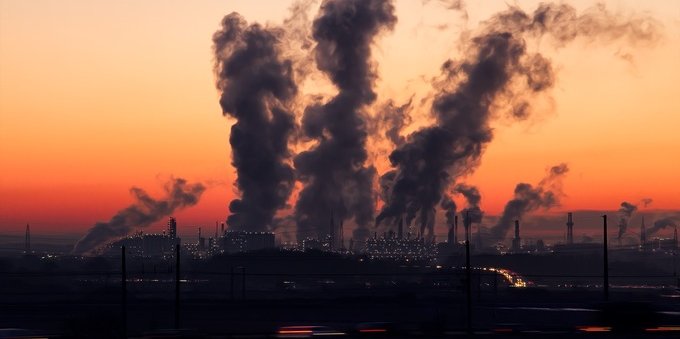 2022 has been a record year for global carbon emissions. The energy crisis caused by the war in Ukraine as well as the recovery from the Covid pandemic have radically increased our carbon footprint. Some countries have done better, some far worse.
Surprisingly, China is among the countries that reduced emissions in 2022. Pollution from China was reduced by 0.9%, likely because of their zero-covid policy and continued restrictions. China, however, is also one of the leading countries for nuclear energy. Currently, there are 50 nuclear reactors active in China, producing 48 GW yearly.
Beijing's objective, however, is to reach 160 GW by 2030, a ten times expansion in less than a decade. By 2040, nuclear power in China should produce 240 GW of power every year, and this if new reactors are not proposed. In fact, this expansion is already detailed and planned: 56 new reactors are being built and 228 more have been proposed.
Europe too lowered carbon emissions in 2022. Its 0.8% reduction, however, could be balanced negatively next year as the energy crisis kicks in. Germany, for example, already announced the expansion of its coal industry and the definite closure of its nuclear power plants in 2023. Other European nations, however, are expanding their renewable power grid, so 2023 might see a reduction as well.
We don't have much time
Despite the positive impacts of China and Europe, literally every other nation on Earth did worse. 2022 has been a record year for emissions, surpassing 2019, and it's mainly due to the footprint of the USA and India.
The United States increased their emissions by 1.5% this year, likely as a rebound after the Covid pandemic. India, on the other hand, polluted a stunning 6% more than in 2021. India is a country undergoing a major process of industrialization, and despite their small nuclear and renewable programme, still relies on oil and coal.
Specifically, India imports much of its oil from Russia, and actually benefited economically from the energy crisis in Europe. After the European market closed for Moscow, they started looking for new places to sell their oil. India and China were both very keen to accept Russia's proposal.
All this data came in a report signed by more than 100 scientists. Presented at the COP27 in Egypt, it shows that we have much less time than we thought.
In the Paris Agreements the major economies pledged to not reach a global warming 1.5° above pre-industrial levels. At the moment, we are around 1.1° above, and the report showed we only have 9 years to revert the trend.
If we continue with these levels of emissions, we will reach 1.5° around 2031, the report said. A global emergency that we can and must fight against. The report called for more investments in renewable energies and reforestation, both of which are completely within our scope.
A glimmer of hope arose when Brazil's new president Lula called for "an OPEC of rainforest countries" to save our planet's biggest forests. And with China and other major economies increasing their nuclear programs, we can maybe think of a better planet for ourselves. But actions must continue.