The optimistic feeling of the last few weeks had been reversed after US core inflation data came out. The Fed now has no other choice.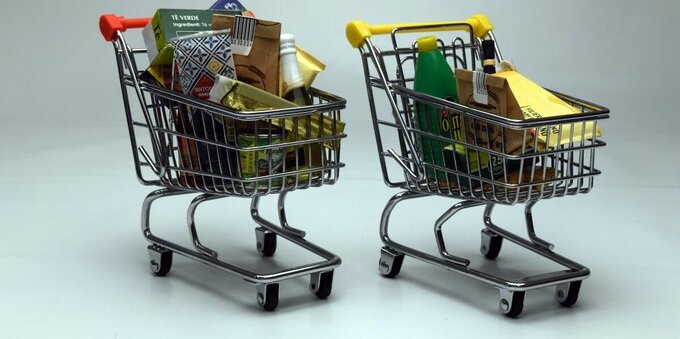 The world hoped we had left it behind, and yet it came back to haunt economists again: inflation. On Friday, inflation data from the United States was published, monitoring the levels of January 2023. In the following days, similar data about the European market will also be released.
January's data was possibly the most awaited inflation measurement in months. It comes after the Federal Reserve decided to quietly turn around on interest rate hikes, increasing them by just 0.25% in the last meeting.
The Fed came to the conclusion of increasing interest rates more carefully after December's inflation data. It showed that the downtrend in consumer price was steady, therefore the economy was ripe for fewer interest rate hikes.
Then, today, the consumer price data for January came out and showed a situation worse than expected. Consumer prices (which is an index to measure inflation's effect on day-to-day consumers) rose sharply to 5.4% year-on-year.
This means a 0.6% increase from December. Core inflation (which measures inflation without food and energy prices) also increased by 0.6%, more than expected by the Fed.
Overall inflation, on the other hand, fell down. But its decrease was almost unnoticeable: 6.41% from 6.45% in December.
Does this mean that the Fed is going in the wrong way?
Worst case scenario
The Federal Reserve was pressured into raising interest rates more carefully by fears of a recession. Many believed, and many still do, that a recession was unavoidable in 2023 precisely because of the Fed's interest rate hikes.
Indeed, housing prices kept rallying despite overall inflation reduction. Furthermore, the stock market was experiencing its worst downturn since the Covid crisis.
But the Fed always had other priorities. It has always been their open and public belief that inflation must go down first, and then the other problems could be solved. Inflation targets for most of the developed world is 2%, which is still far away.
So, in January they decided to keep hiking interest rates, but the overall mood was much more optimistic. Articles and economists started predicting the end of inflation, trying to figure out when the Fed would eventually stop with its rate hikes.
Unfortunately, now all those predictions might be reversed. Inflation is still not coming down naturally despite interest rates being at historically high levels. Apparently, they must be higher for the Fed's strategy to work.
If this is true, then it might truly be possible that a recession is unavoidable.