Recession in Europe has been talked about for months now, and it finally arrived. ECB President Christine Lagarde will have to make difficult decisions.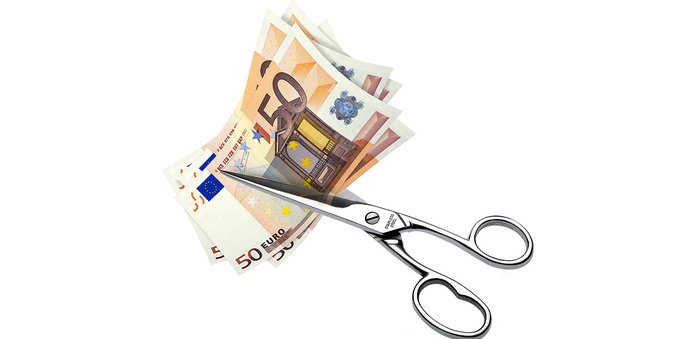 The revised economic data for Q1 shows that disaster has finally struck the Eurozone, falling into a mild recession despite initial optimism. Instead of 0.1% growth in the first three months of 2023, GDP in the Eurozone contracted by 0.1%.
The Eurozone experienced a similar 0.1% GDP drop at the end of 2022. A recession is announced when GDP drops for two quarters in a row, so the Eurozone fell into one.
The Eurozone is a bloc within the European Union that includes countries adopting the Euro as a currency. Germany, the biggest economy in the Eurozone and Europe as a whole, also fell into a technical recession last quarter, dragging the rest of the bloc with it.
Many factors contributed to this recession. The main culprit is definitely inflation, which remains Europe's major struggle despite a year of interest rate hikes by the European Central Bank (ECB).
Inflation in the EU rose following the Covid pandemic and the large $750 billion relief fund approved by the Commission. Then, Russia's invasion of Ukraine and the subsequent energy crisis exacerbated the problem as living costs skyrocketed across the continent.
Eurozone inflation is 6.1% after falling more than forecast in May. Nevertheless, it's still way above the ECB's 2% target.
ECB constant rate hikes
One way to fight inflation is to raise interest rates. This strategy increases the "cost" of borrowing money, thereby reducing liquidity in the market. Essentially, there is less money to be spent, which leads to an inflation decline.
However, the counter-effect of rate increases is an overall slowdown of the economy. This is a logical, unavoidable consequence of funneling money out of the market: people will value savings more than investments, and investments are what make an economy grow.
Despite the negative consequences, the ECB deemed inflation more dangerous than an economic recession. For this reason, interest rates have been increasing for months, with no clear end in sight.
Next week, the ECB will hold its monthly meeting. ECB President Christine Lagarde will decide the fate of the European economy in the upcoming months.
It's unclear if she will take the recession into account. Previous economic forecasts predicted minor growth in Europe in 2023, which now appears to be a very optimistic prognosis.
Lagarde might consider the ongoing recession and stabilize interest rates instead of raising them again. But if inflation returns back to 2022 levels, the Eurozone might face even more severe consequences than a mild recession would entail.
Whatever decision the ECB makes, the Eurozone's economic future looks bleak.