Germany's crisis is deepening, but it's not too late to take the right decisions for changing path.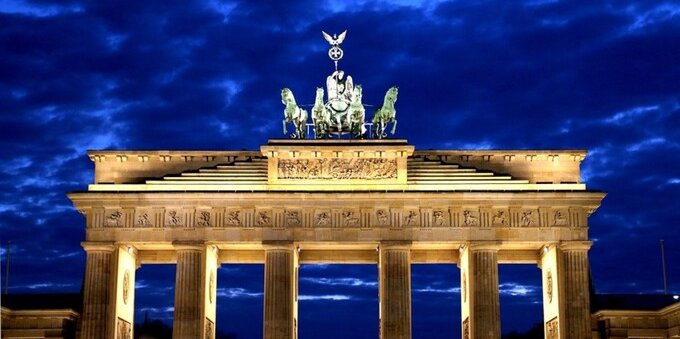 Germany is set to be the only major European economy contracting this year, fresh data showed on Monday. Germany is the economic powerhouse of Europe, and will likely slow down the entire continent's economy in 2023.
Germany already fell into a recession in June, after GDP data showed two consecutive quarters of economic contraction. The dip is likely to extend further into the summer, as Germany is a less popular tourist destination than other European countries like France or Italy.
Germany's economic recession is paired with a significant decrease in the country's service and industry output. The August composite Purchasing Manager's Index (PMI) was 44.6. Any number below 50 indicates a contraction in economic output.
This represents the lowest PMI reading since 2009, excluding the Covid pandemic although not too far from it.
In fairness, manufacturing output is contracting everywhere in the world, even in well-performing economies like the United States. This is due to a post-pandemic adjustment, as lockdowns shifted demand massively from services to manufacturing.
However, in Germany's case, the crisis is particularly severe. Germany is one of the world's largest exporting countries, mainly trading its specialized and sophisticated equipment to sustain the economy.
For these reasons, the European Commission predicts a GDP contraction of 0.4%, with the whole European Union growing only 1.4% instead of the 1.7% predicted.
Reasons behind the crisis and what Germany can do about it
The main reason for Germany's industrial collapse was the loss of Russian gas following the illegal invasion of Ukraine. After Moscow's army invaded Ukraine, prompting Germany and the Western world to enact sanctions on Russia, the Kremlin decided to turn the gas tap off.
Germany relied for half of its gas supplies to Russia and did not have an LNG hub ready before the outbreak of war.
Furthermore, China's competition in the car manufacturing sector is worrying Germany's carmakers. China became the world's largest electric vehicle market, outpacing Germany in technological and production terms.
This crisis prompted The Economist to dub Germany as "The Sick Man of Europe", revamping the same expression used for Germany's 1998 recession.
However, some economists argue today's situation is much different. First of all, unemployment is at historic lows, meaning Germany has the means to restart its industrial basis.
Once the global manufacturing crisis is over, Germany will therefore be able to start producing at pre-pandemic levels. If China is not a viable market anymore, Germany could try and find a new one like India, Mexico, or nearby Poland.
The energy crisis should at least be tamed with the construction of the first LNG hub, which started in 2022 after the war in Ukraine.
Finally and most importantly, the German establishment is perfectly aware of the challenges ahead. German Chancellor Olaf Scholz recently laid out a plan to decrease bureaucracy and make Germany more innovation-prone.
Germany will have to face serious challenges, but it is ready to take them.