After a few years of relative stability, the Israeli-Palestinian conflict seems ready to start again. The reason could be the new Jewish government's policies.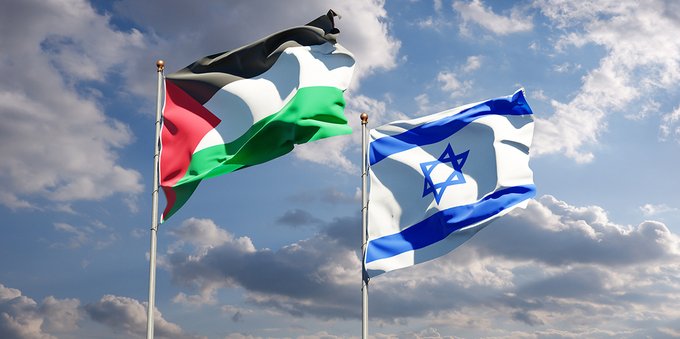 One of the oldest conflicts in the world is igniting again, as if international tension was not high enough. The weekly meeting at the United Nation on the Israeli-Palestinian conflict was especially hostile, signaling a worsening of the situation between the two foes.
Indeed, an escalation has been in the air for months, ever since Benjamin Netanyahu's new government was sworn in to lead Israel. Netanyahu is a conservative leader that has been in power in the Knesset for almost a decade. The new government is formed by the most far-right coalition the country has ever seen.
Already the week after the official appointment, far-right politician and new Israeli Security Minister Ben Gvir shook the world. He visited the Temple Mount compound in Jerusalem, a sacred place for Jewish and Muslims alike.
According to a decades-old agreement, only Muslims are allowed into the area, while others can enter only in specific times and never inside the Mosque itself.
Ben Gvir however claimed that the compound should be open to everyone, and does not intend to budge over Palestinian "threats".
This was only the spark that ignited the fire.
What happened at the UN
The new Netanyahu government immediately started new persecutions against the Palestinians, increasing Israeli settlements in the West Bank.
The West Bank is a region occupied by Israel though internationally recognized as Palestinian territory. For decades after its conquest, Israel resettled Jewish citizens in the West Bank at the expense of Palestinians, who were forced to abandon their homes.
The Netanyahu government also withdrew $39 million from Palestinian authorities in favor of Israeli victims of terrorism.
At the UN meeting, the Palestinian once again asked the international community to set up an inquiry by the International Court of Justice (ICJ). They came to the meeting with a proposal backed by 90 countries.
Israel, on his part, demanded recognition for the victims of Palestinian terrorism, which they claimed to have reached its peak in 2022. Palestine's proposal to involve the ICJ is, therefore, "stabbing a knife in the heart of any chances for dialogue or reconciliation," Israeli ambassador to the UN said.
Always in the meeting, the Palestinian ambassador replied that Netanyahu openly declared they would continue settlements in the West Bank. "It does not recognize our rights anywhere, and proclaims a right for its settlers everywhere," he said.
While the previous government of Israel seemed more liberal and open to Arab participation, they could not ensure stability in the country. The new government, however, seems willing to throw any peace talk outside the window.