In 2022, Sweden and Finland decided to join NATO following Russia's invasion of Ukraine. Turkey, however, will not allow it unless a certain condition is met.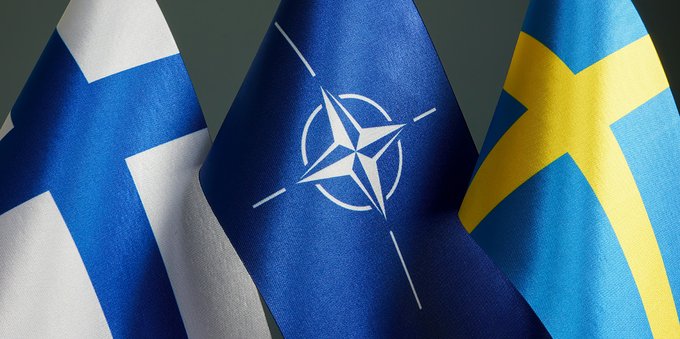 Russian Foreign Ministry Sergei Lavrov told the press on Wednesday that Russia will take "military measures" if Sweden and Finland join NATO. But the access of the two Scandinavian countries seems hindered by members of the alliance as well.
Sweden and Finland have historically been neutral towards Russia, for two very distinct reasons. While Sweden makes neutrality part of its normal foreign agenda, never taking part in major wars, Finland had to face a serious existential crisis.
Finland is a far younger nation than Sweden. In fact, sovereignty over Finland has been shared for centuries between Russia and Sweden itself. Finally, after the Soviet Revolution in 1917, Finland broke free and gained independence.
Hatred against Russia was so strong that, during World War II, they joined the Nazi in their invasion of the Soviet Union. Along with the German army, they surrounded and starved St. Petersburg (then Leningrad). To be fair to the Finnish, the Soviet Union had previously invaded them in 1940, but they managed to repel them with a heroic resistance.
After World War II, when it became clear that the Soviet Union was a global superpower, Finland was forced to stay put to not anger the Eastern giant. For this reason, they did not join NATO.
Then, Russia invaded Ukraine and it showed Finland and Sweden that neutrality was more dangerous than picking sides. So, in 2022, they officially applied to NATO. However, their entrance in the Atlantic alliance is currently hampered by non-other than Turkey. Why?
Erdogan's threats
Turkey is currently ruled by Recep Tayyip Erdogan, a wannabe dictator that seized more and more power in his 20-years long rule. Part of Erdogan's agenda is a sort of "diplomatic ambiguity" that allows him to break deals with multiple sides.
But while Erdogan's foreign policy is clearly successful, internally he faces many challenges. One of these is the Kurdish population inside Turkey. Kurdish people desire independence or, at the very least, a high degree of autonomy, but are heavily suppressed by the Turkish regime.
Erdogan tries to always get the best from any situation. Turkey is a member of NATO: Sweden and Finland need every member's approval to join.
It turns out that Sweden and Finland, beacons of democracy, host a significant number of Kurdish activists who would otherwise be suppressed in Turkey. They never caused any problem in Scandinavia, but Turkey wants to bring them to "justice".
Therefore, Erdogan wants to repatriate Kurdish "terrorists" into his country, otherwise he would veto Swedish and Finnish entrance to NATO. "For this to pass the parliament, first of all you have to hand more than 100, around 130 of these terrorists to us," he said.
Obviously, neither Sweden nor Finland are particularly keen on accepting these threats. But with pressure mounting on the Russian-Finnish border, time might be running out for them.