9 Palestinians were killed and 20 more were wounded in one of Israel's deadliest raids. Tensions are at their highest in 20 years.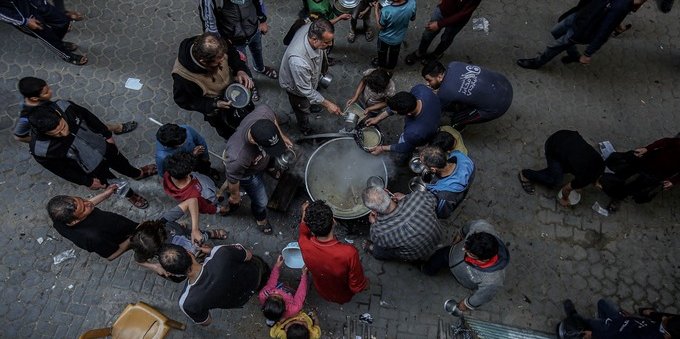 2023 promises acrimonious violence between Israel and Palestine, perhaps on the worst level in decades. On Thursday, an Israeli raid in the West Bank killed nine Palestinians and wounded at least 20, marking the deadliest of such incursions since 2002.
The raid took place in the Jenin refugee camp, a few days before US Secretary of State Anthony Blinken will visit the region. Like all the other raids, this too was aimed at alleged Palestinian terrorists, though only one of the dead was part of a militia group.
Only in January, 29 Palestinians have been murdered by Israeli fire. This number is consistent with 2022, when 150 Palestinians died and several others were wounded. 2022 was the deadliest year since 2004 for the West Bank.
At the same time, 30 Israelis died in terrorist attacks from Palestinians last year. Today's incursion will likely prompt a response from Hamas, the Palestinian terrorist group based in the Gaza Strip.
Indeed, whenever a similar raid occurs, a subsequent missile attack from the Gaza Strip on Israeli homes takes place. Last summer, hundreds of thousands of Jewish nationals were forced to leave their homes in a three-day attack by Hamas.
Rising tensions
Tensions between Israel and Palestine are at their highest in 20 years, when during the Second Intifada entire Palestinian buildings were raised to the ground.
Last week, at the United Nations conference on the Israel-Palestine war, clashes between diplomats signaled a worsening in the general situation.
Later in 2022, a new far-right Israeli government was established, run by the longest serving Jewish Prime Minister Benjamin Netanyahu. His coalition, however, is the most radical in the country's history.
Netanyahu appointed Ben Gvir, a notorious far-right politician, as Head of National Security. Days after Gvir was sworn in, he visited the Temple Mount compound in Jerusalem sparking controversy. The Temple Mount is a sacred place for the Muslim religion, and practitioners of other religions cannot enter according to a 30-year old agreement.
Netanyahu also openly declared that raids and house displacements in the West Bank will continue unabated, if not increased. The West Bank is a Palestinian region occupied by Israel in 1967. Since then, Palestinian residents have been forcibly removed from their homes by Israelis and sent to refugee camps like Jenin.
Such settlements have been deemed illegal by most of the international community.
The raid in Jenin is the first, concrete step towards further escalation between the two. The conflict between Israel and Palestine is one of the oldest still actively going on in the World. And yet, after 75 years of war, no solution is in sight.