Amazon's incredible growth is actually unrelated to its online retail service. Let's see how Jeff Bezos became the world's third richest man.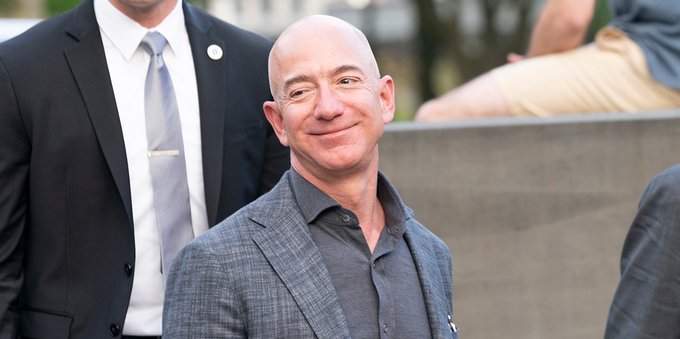 During the global Covid-19 pandemic, each one of us made two new best friends: Netflix and Amazon. As we were forced to stay at home, many of us enjoyed buying new things from the most famous online retailer. Jeff Bezos, Amazon's founder, was the world's richest man at the time. What is his net worth now?
It took a while for Jeff Bezos to enter the top 10 wealthiest people on the planet. Indeed, though Amazon was founded in 1994, the market competition made it hard to be noticed.
Other online retailers like Ebay and the Chinese based Alibaba had similar if not much better revenues.
However, under Jeff Bezos' rule, Amazon managed to diversify in such a clever way that it became one of the world's largest companies. While Jack Ma, Alibaba's founder, was hunted down by the Chinese government and his company consequently lost traction, Jeff Bezos was thriving.
Along with the online retail service, Amazon founded more, seemingly unrelated ventures that promised billions. Audible, the audiobook streaming service, made Amazon a leading company in the audiobook sector.
Amazon Prime Video, the on-demand streaming site, made such incredibly good moves in the industry that currently rivals giants like Netflix and Disney Plus.
But it was one service in particular that made Amazon's, and Bezos' fortune.
AWS, Amazon's surveillance device
Around the early 2010s, Jeff Bezos realized that the only way to beat the competition was to join Google in the "surveillance" business. This is a term founded by sociologist Soshana Zuboff to define how tech companies acquire consumer data and sell it to third parties without the consumer's open consent.
Amazon, with its incredible fleet of subsidiaries, had access to a plethora of consumer data which just sat there unused.
Therefore, Jeff Bezos decided to use AWS, a software developing service already in use at Amazon, to sell this data to third parties.
Immediately, Amazon's profits skyrocketed. In 2012, AWS alone made $1.5 billion in profit. For the rest of the decade it was the only reason Amazon's operating profits were in the green.
To be more specific, the gross revenues of the retail service were still the majority of Amazon's revenues. But to operate the online service, the costs incurred almost canceled all the revenues coming in.
On the other hand, AWS operated without any major cost, as users were giving away data basically for free.
Amazon de-activated AWS in 2022, and generated $10.6 billion in losses.
Jeff Bezos currently holds 12% of Amazon shares, as well as in other tech companies like Alphabet (Google's parent conglomerate).
Thanks to Amazon's incredible growth, Jeff Bezos was the first person ever to have a nominal net worth over $100 billion. Today, Bezos' net worth is $127 billion, being the world's third richest man after Bernard Arnault and Elon Musk.