The White House has confirmed on Thursday that North Korea sells weapons to the Russian paramilitary group Wagner. Who are they and why are they important?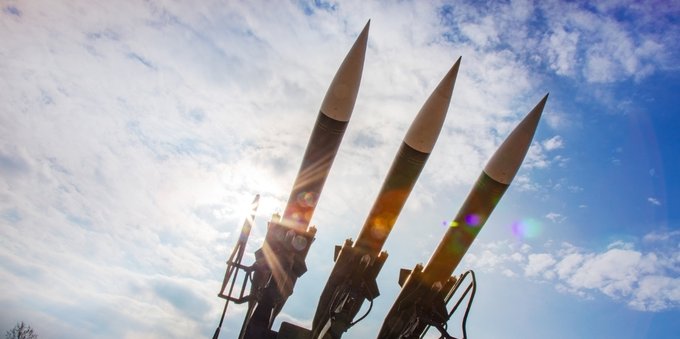 In a press conference on Thursday, the White House confirmed that North Korean weapons are being sent to Russia to boost their war effort. Reuters reported what John Kirby, White House spokesperson, said regarding arms sale from North Korea to Russia.
According to US intelligence, these weapons are being used in the Donbass against Ukraine. It is not a surprising development to know that North Korea supports Russia in this war, there just had been no confirmation yet.
"We can confirm that North Korea has completed an initial arms delivery to Wagner, which paid for that equipment," John Kirby said. "Last month, North Korea delivered infantry rockets and missiles into Russia for use by Wagner."
The "Wagner" mentioned by Kirby is a Russian paramilitary organization that is fighting alongside the army in Ukraine. It amounts to around 50.000 personnel currently deployed in the conflict, most of which are convicts from Russian prisons.
For British foreign secretary James Cleverly, the fact that Russia is turning to North Korea for arms sales is a sign of their desperation.
The East-Asian country has conducted several nuclear tests in the last few months, and allegedly has missiles capable of striking anywhere on the planet. North Korea has always been a close Russian (previously Soviet) ally, as opposed to the US-backed South Korea.
What is the Wagner group
The Wagner group is a paramilitary organization funded by a close ally of Putin: Yevgeny Prigozhin. According to American intelligence, Prigozhin pays more than $100 million a month to keep funding the Wagner group.
Prigozhin is a Russian oligarch, and as the leader of Wagner he was one of the first to be sanctioned by the West.
The Wagner group, after its creation in 2014, has fought in many wars around the globe. From Syria to Sudan, from Libya to the Central African Republic.
At the moment, the Wagner group is fighting the Ukrainian forces in the battle of Bakhmut. This is a crucial city for the control of the Donbass, being the major railway junction between Donetsk and Luhansk.
At the moment, Bakhmut is under Ukrainian control, and its defenses are entrenched into the mud. Reports from the battlefront show the bloodiest battle in the Ukrainian invasion so far, probably even bloodier than Mariupol (not in terms of civilian deaths).
Bakhmut now looks like a front out of World War 1, where waves of Russian soldiers are being sent against Ukrainians machine guns. According to Reuters, a thousand Wagner convicts have been killed in recent weeks alone.
But as long as Ukraine holds on against Russia in Bakhmut, the Donbass front should be secured against the invaders.