Where to find critical raw materials for the green transition of the industry? Not only in China: Europe has the opportunity to create links with other countries where the most sought-after minerals are not lacking.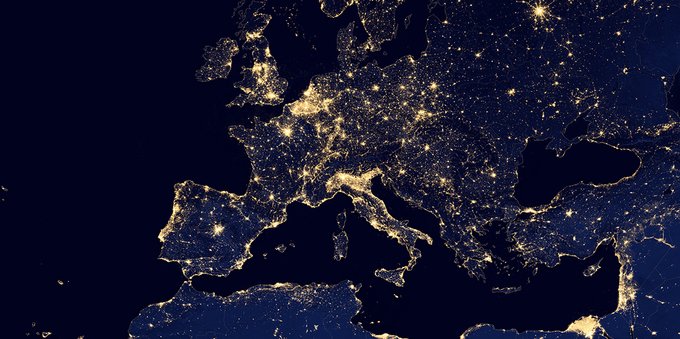 Europe on the hunt for rare earths and critical minerals for the energy transition could find other partners than China.
There is another country that is positioning itself as a solution for the many European governments that are trying to rely less on the dragon for critical raw materials, essential for the production of goods such as electric cars.
This is Canada, which announced in December a plan to increase the production of these minerals. The North American nation is estimated to have over 15.1 million tons of rare earth oxide.
The European Union and other parts of the world are trying to be less dependent on China while accelerating plans for a more sustainable economy. From a European perspective, officials are concerned that Beijing is potentially using its dominance in raw materials in a similar way to how Russia has begun to leverage gas against the bloc.
The emergence of other nations crucial in the supply of critical minerals is crucial for Europe. How much is Canada worth for these commodities?
Canada, not just China: where to find critical minerals
A few days ago Canadian Natural Resources Minister Jonathan Wilkinson pointed out that critical minerals are one of the biggest opportunities for Canada:
"This really, if we get it right, is kind of a generational economic opportunity for this country", Wilkinson said. "Not only mining minerals, but processing and refining them here. Building batteries, building electric vehicles and other products."
The North American country has a mining strategy that aims to develop industries such as electric vehicle batteries manufacturing and secure a domestic source of key inputs, from copper and nickel, to lithium and cobalt.
This is because Canada is a blessed land, with many of the critical minerals needed to build electric car batteries and electrical infrastructure. However, according to government data, it could take five to 25 years for a mining project to become operational, so Canadian authorities are looking to speed up the approval process for new plants. Without neglecting environmental issues and respect for the ecosystem.
More generally, however, there is growing recognition by various governments that minerals and other commodities are now a matter of national security. And finding partners other than China from which to draw these commodities is vital, especially for Europe.
Ottawa's ambitions are closely watched in Brussels. Mary Ng, Canada's international trade minister, when asked whether Canada was eager to topple China in becoming the primary supplier of materials critical to the planned green transition in the West replied: "If I look at a published statistic of Recently, Canada is now number two in the battery ecosystem space. So this is number two next to China ", adding that the country was number five in these rankings "not too long ago".
"Canada wants to be part of the solution. We're already collaborating on hydrogen, we're collaborating in critical mineral development areas… that resilient supply chain across the Atlantic is certainly something we're absolutely doing", he added.
All this is encouraging for the EU, in search of raw materials so as not to slow down that green industrial path, which also includes the complicated chapter of electric cars from 2035, which is going on in other powers. And, of course, to get rid of an absolute dependence on Beijing.
China can dominate the lithium market
Underestimating the dragon, however, is undesirable.
According to UBS AG, China's efforts to increase lithium mining could cause it to account for nearly a third of global supply by mid-decade.
The bank expects Chinese-controlled mines, including projects in Africa, to ramp up production to 705,000 tonnes by 2025, up from 194,000 tonnes in 2022. This would boost the China share of the key ore electric vehicle batteries to 32% of global supply, up from 24% last year.
The race to secure lithium is unfolding at an all-time high, with nations including the United States prioritizing access to the materials needed to make batteries as the world moves away from fossil fuels. China's needs are especially strong as it hosts the world's largest market for new energy vehicles.
Original article published on Money.it Italy 2023-03-14 15:39:46. Original title: Non solo Cina: ecco dove l'Europa può trovare le materie prime