Oil price: what to expect in 2023? Crude forecasts revolve around several factors, from the recession and demand from China to the OPEC decisions and the impact of sanctions.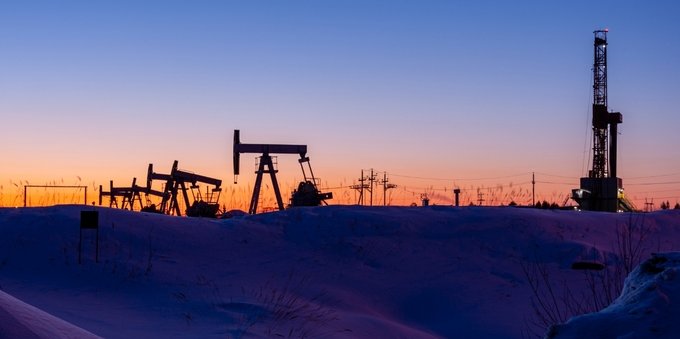 Oil price: what forecasts for 2023?
2022 has been a complex year for crude oil, with Brent and WTI on the swings. After the upward peaks of last March and June, with prices even exceeding 120 dollars a barrel, prices have returned well below $100 a barrel.
The slowdown in the global economy, the recent China lockdowns - and the Covid chaos that erupted after the easing of restrictions that cast great uncertainty on the recovery - in addition to a stronger dollar have sent crude oil down more than 23% in the last six months.
2022 is closing with Brent around $80 a barrel and WTI at $75-80 a barrel. In summary, crude oil prices are down about a third from their June highs, but remain extremely volatile. Global growth expected to be weak and worries about a recession have so far outweighed fears about insufficient oil supplies.
What are the predictions? Under the lens there will be China, war in Russia and sanctions against Moscow, demand and consumption, as well as the next moves Opec.
The 2023 oil price under scrutiny: what are the estimates for the new year? Here's some expert assessments.
Oil price 2023: what the experts predict
There are different estimates on Brent and WTI prices for 2023, with one question at the center of investors' interest: will crude oil rise again to maximum peaks or is it destined to slide, depressed by recession and crisis?
Below are some considerations by important strategists.
Citi Bank
For Ed Morse, global head of Citi, the Brent will travel on $80 and the WTI on $75. The base estimate is for oil demand growth next year of about 1.2 or 1.3 million barrels per day, with supply expected to double in size over the course of 2023, "specifically from the Western Hemisphere, from the United States, Brazil, Canada, Guyana, Argentina, perhaps Venezuela and even Mexico".
JPMorgan
The forecast is $90 for Brent in 2023, on the assumption that the OPEC+ alliance will work to keep markets in balance next year. "We expect supply to grow 30% above the pace of demand in 2023 as Russian production fully normalizes and the combination of conventional (Brazil, Norway, Guyana) and unconventional (US, Canada, Argentina) will provide an additional 1.6 mbd."
OPIS
Tom Kloza, Global Head of Energy Analysis and Denton Cinquegrana, Chief Oil Analyst at OPIS expect 2023 to see $90 a barrel for WTI and $95-96 a barrel likely for Brent. "Exactly how much these numbers exceed the average will depend on how successful China reopens and Western countries' ability to avoid a significant recession."
Bank of America
BofA has forecast Brent prices to average $100 a barrel in 2023 as Chinese oil demand recovers with a post-Covid reopening coupled with a decline in Russian supplies of about 1 million bpd. According to the investment bank, OPEC+ is likely to fully implement a production cut of 2 million barrels per day in a bid to boost oil prices.
"Our oil demand and price projections for 2023 are heavily dependent on solid demand growth from China and India, so any delays in reopening Asia could affect the our expected price trajectory", the bank said, adding that the path to a post-pandemic environment may not be easy, "given low immunity levels in China."
Goldman Sachs
For 2023, Goldman said it sees Brent oil averaging $98 a barrel and WTI at $92 a barrel, down from previous forecasts of $110 for Brent and $105 a barrel for WTI.
The bank said there was less risk of prices rising this winter with China consuming less than previously expected, Russia exporting near pre-war levels and manufacturing woes easing in Kazakhstan and Nigeria.
World Bank analysts
Peter Nagle and Kaltrina Temaj of the World Bank, believe that oil prices will average $92 a barrel in 2023 and $80 a barrel in 2024, down from the $100 a barrel expected in 2022. However, prices will remain well above their recent five-year average of $60 per barrel.
The estimate is highly uncertain, with a variety of factors that could materially alter global supply or demand. On supply, these include EU sanctions on Russia and the G7 oil price cap, OPEC+ production capacity, prospects for US shale and the use and replenishment of strategic oil stocks. For demand, they include a potential global recession and the easing of Covid restrictions in China.
For example, Russian exports are likely to decline in 2023 due to further sanctions. The EU has banned most of its crude oil imports from Russia (starting December 5, 2022) and will block imports of petroleum products starting February 2023. Redirecting these exports could prove more difficult for Russia, in particularly for pipeline exports which have few alternative transportation options.
In addition to this ban, the UK and the EU have banned the provision of marine services, especially insurance, to vessels carrying Russian crude unless they meet the G7 oil price ceiling at $60 a barrel.
How much will this affect the quotes? Will there be less crude oil and more pressure for other supply routes, with prices rising?
In addition, OPEC+ production will remain subject to quotas in 2023, the two analysts note. The cartel members agreed to reduce their production target by 2 million barrels per day starting in November 2022 and until the end of 2023.
And then, the outlook for crude production in the US may be too optimistic. About half of the growth in global oil production in 2023 is expected to come from the United States, where total production is projected to increase by about 1 mb/d. However, there is a risk that growth will disappoint.
Finally, the need to top up strategic reserves to the minimum, especially in the USA, the uncertainty about Chinese demand - the strongest and most impacting on crude oil - and the possibility of a recession could shake the supply/demand balance. Too much oil and low consumption, depressed by an economic slowdown, can lower prices. But strong demand with China in full swing and reserve pressures could push the price of black gold into 2023.
Original article published on Money.it Italy 2022-12-29 12:28:56. Original title: Prezzo del petrolio: le previsioni per il 2023