Giovanni Ferrero's net worth is five times bigger than Italy's second richest man. He is among the wealthiest individuals in Europe. But how did he come to be?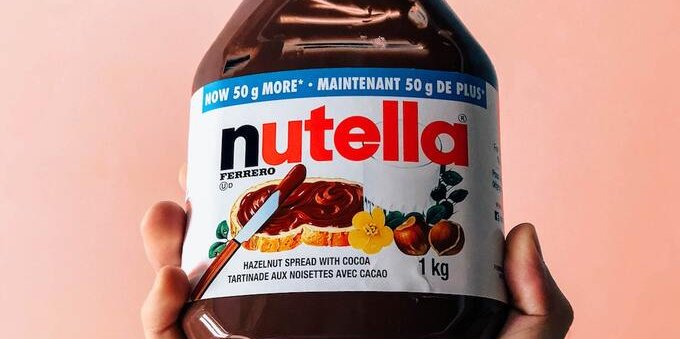 Everyone of us has eaten Nutella at least once in their life, the delicious nut and chocolate cream manufactured by Ferrero. But Nutella is just one of the many, many food products created by the Italian sweets company. It's like Charlie and the Chocolate Factory, though only one kid got the Golden Ticket.
And that kid is Giovanni Ferrero, Italy's richest man, fifth richest man in Europe and 37th in the world. Forbes estimates his net worth at $35,2 billion, five times bigger than Italy's second richest man: Giorgio Armani.
The 49 years old entrepreneur, however, is most definitely the antithesis of "self-made man". He owns his fortune thanks to the inheritance from his father, Michele Ferrero, who ran the company until his death in 2015.
Michele already was Italy's richest person, though in fairness Giovanni managed to increase the family's fortune by $10 billion. Indeed, Giovanni proved to be a capable CEO, acquiring in 2018 the American company Nestlé for $2,8 billion.
The American expansion continued in 2019 with the acquisition of Kellogg, manufacturer of famous snacks and biscuits. In both cases, Ferrero also acquired ownership of the American facilities.
This expansion, which also included smaller European companies, signals major growth for Ferrero. A peculiar factor considering that, historically, Italian multi-nationals fall apart whenever the founder or CEO dies off.
A century-old history
Whenever someone thinks of Italy, they think about fashion, cars or food. However, as I mentioned, most of the giant Italian conglomerates in these sectors are dispersed once the original founder is removed.
The Ferrari family, for example, lost most of the company's control when the founder, Enzo, died. Now, the luxury car manufacturer is run by Italo-American entrepreneur John Elkann.
Gucci, the luxury fashion brand, is another striking example. Following a long family feud in the 1980's, the Guccis gradually lost all of the company's ownership.
But Ferrero refuses to follow this tradition. Founded in 1942 by Pietro and Giovanni (the elder) Ferrero, it originally was a simple chocolate laboratory in the small town of Alba.
After World War II, Pietro created the product that would change the history of the company forever: a hazelnut cocoa spread known as "Supercrema". In 1964, the product would change its name to Nutella, starting international expansion of the company.
Nutella would bring Ferrero on the shelves of every supermarket in the world, followed by many others of their products. The sweets line of Kinder Ferrero was another major success of the company, establishing itself as one of the most important players in the industry.
And the trend is set to continue with Giovanni Ferrero's expansions. The stars are the limit.