Two more investigations are currently on their way for US former president Donald Trump. His 2024 election campaign might be in serious jeopardy.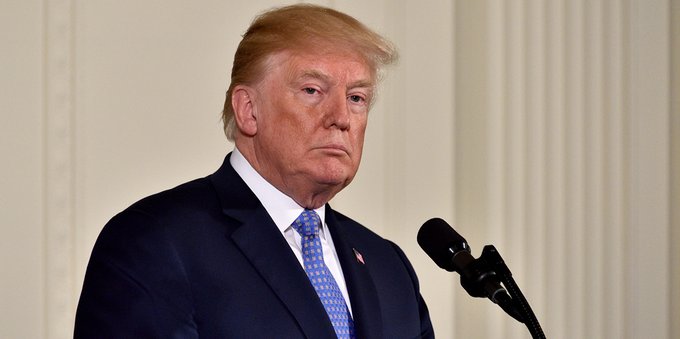 A second historic indictment was issued against former US President Donald Trump on Thursday. This time, the decision comes from the Department of Justice (DOJ) on account of seven federal charges. It's the first time a former US president has been indicted on criminal charges at the federal level.
Donald Trump had already been indicted by the New York Grand Jury in March. Those charges concerned Trump's alleged illegal campaign fund mismanagement when he ran for president in 2015.
This time, the seven charges he faces are extremely serious. Trump is accused of retaining classified documents at his Mar-a-Lago residence in Florida, following his tenure as President of the United States.
CNN says these documents include top secret files requiring the highest federal clearance level. As a former president, Trump no longer had such a clearance. Among others, some files include American plans for an invasion of Iran, ditched at some point during Trump's administration, CNN said.
In January 2022, after the White House archives reported the missing files, Trump's legal team returned 15 boxes of documents. Subsequently, the DOJ got involved and "dressed down" Trump and his team. He then returned 38 more documents in June after a subpoena, stating those were the last at Mar-a-Lago. However, in August the DOJ conducted a search of the estate, finding 20 more boxes (100 documents) of classified and top secret material.
Overall, 300 documents were present in Mar-a-Lago, all presumably brought after Trump left the White House in January 2021.
Trump's (many) legal issues
At the moment, Donald Trump faces 34 criminal charges from the New York Grand Jury and 7 charges from the Department of Justice. But this is far from the end of Trump's legal problems.
Trump is facing two more criminal investigations. First, a Grand Jury in Georgia recommended multiple indictments following his alleged manipulation of the 2020 election. In a phone call between Trump and Georgia's Secretary of State, Trump asked him to "find" 11780 Republican votes, which would have led Trump to win.
Fani Willis, Georgia's district attorney, is expected to announce whether or not to proceed with the indictment in the summer.
The same special prosecutor that charged Trump for the Mar-a-Lago classified documents is also looking into a fourth investigation of the former president.
Jack Smith, the DC prosecutor, is investigating Trump's involvement in the January 6th 2021 assault on the Capitol. In addition, Smith is investigating Trump's behaviour following the 2020 elections. No Grand Jury has voted on the evidence in this case yet.
In conclusion, Donald Trump faces several legal challenges ahead of the 2024 elections. He is currently the leading Republican candidate, but he could be banned from running in the election altogether.