Turkey's currency, the Lira, predictably dropped in value after Erdogan's reelection. To avoid certain economic disaster, the president will have to make some reforms.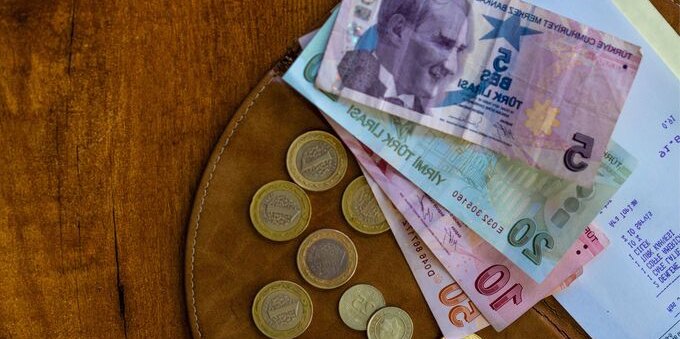 How low is too low? Can the value of a currency reach negative numbers? Is there a limit to inflation? All these questions seem to populate Turkey's finance ministry. Rather than striving for stability, Turkey under President Recep Tayyip Erdogan looks like an outlandish laboratory for absurd economic experiments.
Erdogan recently won another election, granting him five more years as Turkey's President. He has been the country's undisputed leader since 2003, in a dangerous drive towards authoritarianism that worries many international observers.
But Erdogan's wildly successful foreign policy ensured him a place in the Turkish population's hearts. Ultimately, his success in the ballots was due to his ability to establish Turkey on the world stage as a mediator between far more powerful and richer countries.
Turkey's confident and, in Syria and Libya, outright aggressive foreign policy caused reverence and fear even in the major chambers of power, from the Oval Office to the Kremlin.
But Erdogan's triumph abroad mirrored an increasingly bleak situation at home. Inflation grips most developed nations at the moment, but Turkey is in a league of its own. Turkey's inflation preceded the Ukraine war and the Covid pandemic, two events that exacerbated the problem.
Turkey's inflation is at 85%. In most cases, the Central Bank raises interest rates to address this issue. But Erdogan considered it a sign of weakness, demanding instead that interest rates be lowered. He fired any Central Bank chairman that suggested a raise, replacing them with obedient yes-men.
The Lira's fall
International markets distrust Erdogan. Not after his authoritarian policies and the self-immolation of Turkey's monetary policy.
The Turkish Lira has been in free fall for years now. Its value compared to the dollar has plunged by 93.68% since 2006. A crisis, again, endemic to Turkey and not caused by a specific international event.
With Erdogan's reelection last May, the Lira dropped by a further 7%. According to Reuters, this renewed fall did not cause panic among investors. On the contrary, they are patiently waiting for the Lira to stabilize again at a lower value like it's been doing for over a decade.
"There is no air of panic in the markets as in previous times when there were such high losses. On the contrary, there is a perspective of normalization, which is important," said a trader interviewed by Reuters.
A reshuffle in Turkey's financial institutions might even boost investors' confidence. Erdogan might appoint Hafize Gaye Erkan, a senior financial executive with US experience, to the Central Bank. The President also changed his finance minister to the better-prepared Mehmet Simsek.
Perhaps Erdogan will focus on economic stabilization in the upcoming term. The approach is necessary if he wants to maintain the foreign policy successes of the past two decades.