The United Kingdom is losing its dominant fintech position to Silicon Valley giants. The British government and UK banks want to change that.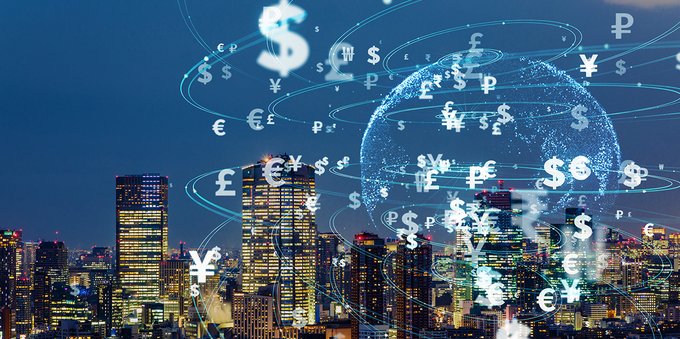 The United Kingdom is trying to rethink its fintech position in the world as domestic companies struggle with American competition. British banks and the London Stock Exchange Group agreed to be part of the project.
These institutions have created a £1 billion fund to back the growth and scaling of British fintech companies. The fund, renamed Fintech Growth Fund, is backed by banking giants like Barclays and Mastercard and has former British Finance Minister Philip Hammond as an advisor.
According to CNBC, the Fintech Growth Fund will invest around £10-£100 million in British companies, from fintech infrastructure to improvement of consumer experience.
The United Kingdom is one of the world's main fintech hubs, with pioneering companies like Revolut, Checkout, and Freetrade all stemming from the British Isles.
The fund, according to equity analyst at Peel Hunt Gautam Pillai, is "about finding the next Stripe, the next Worldpay, the next Adyen."
Pillai added that there was no better time in history to invest in nascent fintech companies.
"There's still an active investment market in the UK," he concluded, "A center for business — time, location and law, etc. — those fundamentals are still here, and similarly we're now getting to a point where second-time founders are starting companies, and large, global venture firms touted as the best in the world are setting up here in the UK."
Future challenges
Despite Pillai's enthusiasm, British fintech companies have been steadily losing evaluation overshadowed by Silicon Valley giants. In 2022, the whole fintech world was shaken, but American companies have more than rebounded since then.
The 2022 Big Tech crisis also established which companies would survive and which, instead, would be left behind. British companies appear to be in the latter category, with fintech investments dropping 8% in 2022 and 57% in the first half of 2023.
Furthermore, Brexit severely worsened London's position as a global financial hub. Foreign and domestic businesses have been leaving the City since the UK's seizure from the European Union. Major financial institutions like JPMorgan, Bank of America, Goldman Sachs, Morgan Stanley, and UBS relocated large parts of their workforce to the European Union.
Moreover, the £1 billion relief appears largely unsatisfactory for the fintech sector's necessities.
In 2021, British investments in fintech reached $13,5 billion, behind the EU's at $19 billion and far lower than the United States at $88 billion.
Though certainly a start, it's hard to see how the Fintech Growth Fund will change the overall outlook of the sector. Especially as the United Kingdom is gripped by economic uncertainty and a looming recession.