Despite ChatGPT's immense popularity, Microsoft revenues are driven by other AI services.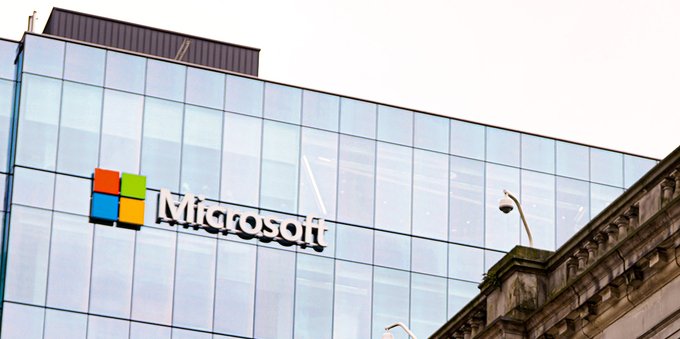 Artificial intelligence (AI) is driving Microsoft's revenue growth, CEO Satya Nadella told investors on Tuesday's quarterly call. Microsoft is on top of the AI tide and is heavily investing in this technology.
Artificial intelligence is neither a new concept nor a new technology. However, the implications of generative AI in text and image creation have reignited interest in this tool.
OpenAI's softwares, including text-generator ChatGPT, started the current craze. Earlier this year, Microsoft acquired OpenAI for $10 billion, integrating ChatGPT's technology into Bing. Since then, other tech giants including Google, Amazon, and Apple have joined the AI race.
As Nadella pointed out, Microsoft is the leader in AI-could computing technologies. Although Azure accounts for only 20% of the company's revenue (Amazon Cloud Services accounts for over 40%), it is the largest cloud service powered by artificial intelligence in the world.
Historically, Microsoft always strived for a key position in the market. Its strategy for becoming irreplaceable is to offer easy-to-use services that adapt to every necessity. Their flagship operating system, Windows, is the perfect epitome of this strategy.
"For example," Nadella said, "we are seeing new logos, customers who may have used another cloud for most of what they do are for the first time sort of starting to use Azure for some of their new AI workloads."
"We also have even customers who have used multiple clouds who used us for a class of sort of workloads also start new projects in data and AI, which they were using other clouds for," he concluded.
Shares slip
Nadella's enthusiasm was not curbed by the 4% drop in share price following disappointing quarterly revenues.
Microsoft's finance chief, Amy Hood, called for $54.30 billion in quarterly revenues, falling short of analysts' $54.94 billion expectation. During the quarter ending on June 30th, Microsoft revenues grew 8% year-on-year. Net income increased by $3.34 billion from the last quarter to $20.08 billion.
Furthermore, Azure revenue grew 26%, beating analysts' expectations. CNBC-polled analysts expected a 25% revenue rise for the cloud service. "As expected in Azure, we saw a continuation of the optimization and new workload trends from the prior quarter," Hood said.
It is clear which direction Microsoft wishes to take for the future. Despite chatbot integration, Bing is far from the top used search engine, with Google still retaining 85% market share.
Microsoft is heavily investing in AI, but not for wide-reach software like ChatGPT, but rather for its implementation in cloud computing and B2B activities. And, for the moment, it seems to be paying off.