After an entire winter of battle, Bakhmut is conquered by the Russian forces almost at the same time as the West agrees on sending F-16 jets to Kyiv.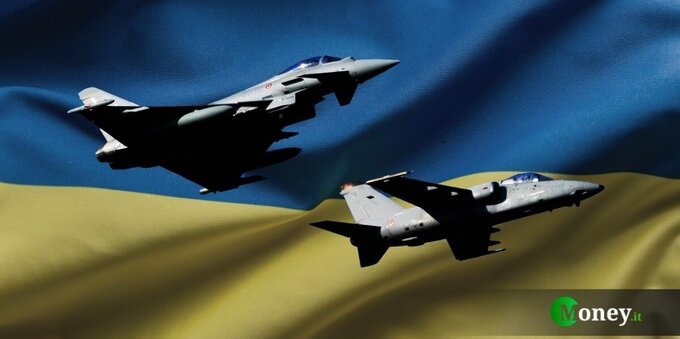 After months of standstill in the Ukraine-Russia war, two major developments took place last weekend a few hours apart from each other. The Battle of Bakhmut came to an apparent end and Ukrainian president Volodymyr Zelenskyy secured F-16 fighter jets for his country.
The Battle of Bakhmut has been the bloodiest fight in the war so far. On Saturday, Russian warlord Evgenij Prigozhin announced the capture of the last pockets of Ukrainian resistance in Bakhmut. Since the Russian invasion started on February 24th 2022, Bakhmut has been their most important victory after the conquest of Mariupol.
Prigozhin is the leader of the mercenary Wagner Group, so far the only successful military brigade in the Russian invasion. Prigozhin threatened many times to pull out from Bakhmut because of the losses numbering in the thousands and the little support from Moscow.
Nevertheless, Bakhmut fell into Russian hands after an entire winter of battle. Ukraine has refused to acknowledge defeat and some analysts believe a small counter attack inside the city could be coming.
At the moment, the brunt of the Russian positions in Bakhmut are occupied by the experienced Wagner group. On the other hand, the flanks around the city are held by the weaker Russian military.
Some attempts of pushing on the flanks to surround the Wagner group inside the conquered city are currently underway, according to Ukrainian sources. The likelihood of success of these attempts are hard to measure and will probably be known in the coming days and weeks.
The West gives in on F-16 fighters
During the weekend, while the Wagner group was wrapping up the conquest of Bakhmut, the G7 meeting was taking place in Hiroshima, Japan. There, the Ukrainian president Volodymyr Zelenskyy managed to get important promises on F-16 availability for his nation.
Ukraine asked for F-16 jets since the start of the war but always received hard "No"s from the United States and other NATO members. F-16 fighters are possibly the most modern and sophisticated warplanes on the planet, but to overcome Russian air superiority thousands of jets would be needed.
Nevertheless, Western nations including the UK and France started a training program for Ukrainian pilots. And, during the G7 meeting, US president Joe Biden confirmed the availability of F-16 sales.
No timeline has yet been established, but for the first time the American "no" has turned into a "yes". And, so far during the war, the United States never went back on its word.
With the F-16s, Ukraine could seriously start supporting their troops in the upcoming counteroffensive. The new jets will be a powerful force that will hopefully bring Ukraine to victory.
Because, if they don't, it's unclear whether or not Western military support would continue.